Viacom, the US media conglomerate, was one of the last entrants in the Hindi general entertainment segment, when it partnered the Raghav Bahl-promoted Network18 Group for a joint venture, Viacom18. With Colors as the flagship channel, and now with an eye on Eenadu (ETV) for regional expansion, Viacom18 is looking to strengthen its ability to compete with international peers such as News Corp (STAR) and Sony Pictures (Multi Screen Media). Robert M Bakish, president and chief executive officer of Viacom International Media Networks and chairman of the board of Viacom18, spoke to Gaurav Laghate on the plans. Excerpts: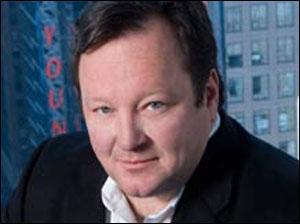 What made Viacom Inc believe in the Indian market?
A number of years earlier, when we were looking around the world for the country with the significant opportunity, we came to the conclusion that India was not only an important market today but represented a tremendous potential. That, ultimately, led to the creation of Viacom18.
Part of it was the commitment to penetrate the general entertainment space, which we felt was fundamental to exploiting that opportunity. That, of course, became Colors. It has continued to be a strong performer in the market. We are among the top three and that's a great place to be.
The reality is that India is now a real showcase market for Viacom. Of course we have followed the Colors launch with others, most recently Comedy Central, where we extended our presence in English language space. In India, we also launched Sonic, an additional service for Nickelodeon on the older age of the demographic, and Nick Junior on the other end.
You're now looking at increasing the regional footprint by acquiring the remaining stake in Eenadu TV?
We continue to commit resources to grow our presence in this important market. For Eenadu, we are doing the due diligence. It will again represent a substantial commitment.
What valuation are you looking for ETV?
I cannot comment on that.
You had the option of raising stake in Viacom18. Are there any plans to do that or of listing Viacom 18 here?
We have had options, a lot of things have been talked about but we like the configuration and partnership structure of Viacom18 and for the foreseeable future, we see no driving reason to change that. But, I always say, never say never, as you never know what happens in the future. But, to be clear, we very much like the way Viacom18 is working and value our partnership.
How much is India contributing to Viacom's overall top line?
It is a substantial business and I have no doubt that it will continue to grow in importance and I'm committed to making sure it does.
What do you think of the Indian market? Is the regulatory framework challenging or enabling?
In the grand scheme of things, it's enabling. Certainly, for a market of over a billion, compared to some of the other markets, the Indian framework is complementary to doing business. If you look at the trends, I know there are people complaining about things now and then, as nothing is perfect. But from my perspective, the government did a very important thing. They said they were going to make digitisation happen; it took years longer than it was intended to but now it's happening and that's a very important thing, and a testament to the government's ability to create value in a space.
We look to continue to increase our investment in content and create more jobs in continuity to the extent that the regulatory framework, tax framework, etc, get fine-tuned to make that even more attractive. The big picture is that you can do business here.
What opportunities have you identified in India?
We believe growth in pay TV households is a good thing. And, we have the ability to invest in programmes to drive ratings and create new services, new brands. The ad market in the last 12 months hasn't been one we typically like in India but this is a market we believe will get help here.
We haven't seen in India the type of new distribution revenue streams opening up that we have seen in some other parts of the world like OTT (over the top), Netflix, etc. But, I argue that it's only a matter of time and, therefore, will represent a value creation opportunity. There is the regional opportunity we talked about.
Ultimately, there is going to be a mobile opportunity with a lot of handsets here, including smartphones. The good news is there is a broad range of opportunities in the country and at the core of accessing those is the creation of great local content and the exploitation of global heads. It's something Viacom18 has proven to be best at and I believe we will continue to deliver.
Viacom18 was to launch a Hindi movie channel to complement Colors. Why did it get stalled?
We look into a lot of things and, sometimes, we make moves to set some things in motion. But, right now, a Hindi movie channel is not the best use of resources and time, for a variety of reasons. So, we decided not to proceed with the plan. It is an opportunity we will periodically continue to evaluate. Right now, that's not part of our channel line-up for at least the next couple of channels.
What is your vision for the next five years in India?
To continue to ensure Viacom18 is the leader company that it should be and is today. And, in that vein, for it to grow its product line with a variety of dimensions, to create content that it is famous for and create great opportunities for Indians who want to work in this industry.