Buoyed by the success of its major mobile games based on Hollywood intellectual properties (IPs) this year, Reliance Games, the mobile gaming division of ADAG's Reliance Entertainment Digital, is going gung-ho on the global markets. In an interview, Manish Agarwal (Bottom Left), chief executive officer of Reliance Games, which developed around eight high-end games meant for the Western markets and 25 small-end games for India in the last one year, shares with K Rajani Kanth the company's production pipeline for the global markets, challenges in India and new trends that it sees in the mobile gaming space. Excerpts: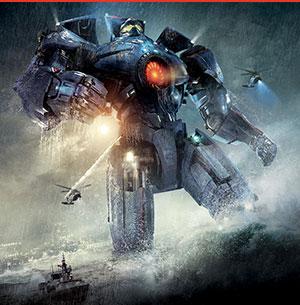 At present, how strong is your pipeline of games?
We would keep on doing seven-eight high-end games for the global markets every year, each entailing an investment of between $500,000 and $1 million, with focus on boxing, runner and racing genres. While some of these would be based on films, in alliance with some Hollywood production houses, some will be our own IP.
For the Indian market, we will be rolling out around 35 games in genres like arcade, puzzle action and racing, each at a cost Rs 10 lakh-Rs 25 lakh. We will be developing these games for both Android and iOS.

How is your partnership with DreamWorks, Sony Pictures and Lionsgate to develop mobile games panning out?
Our experience (working with them) has been very encouraging. We have got huge successes with these games this year (After Earth, Pacific Rim, Real Steel: World Robot Boxing and Hunger Games: Catching Fire). We have established ourselves as one of the very credible gaming studios and publishers in the Hollywood studio space.

How do you see the mobile gaming scenario in India?
The market will take its own time. India doesn't have a gaming culture because there were no devices at least three-four years ago where you could really play games. Now, with the proliferation of smart phones and smart feature phones, people are playing lot many games.
Since people are exploring the games for the first time, the nature of games are more casual in India compared to other countries, where there are more hard-core and mid-core gamers.

As the gaming becomes more mature, we will start seeing people paying for gaming and hence you will see lot more developers making high-quality games for the Indian markets like we do for the Western markets today.
Also, as the external environment of high-speed broadband really changes in India, you will see high-quality games being downloaded by the consumers. So, the combination of gaming is becoming mature and the Internet speed would be a great recipe of success for developers and publishers in this country, which in my opinion would take three years from now.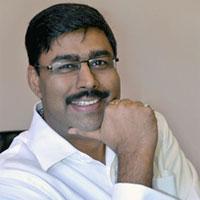 Any new trends that you foresee in the mobile gaming space?
Since the mobile devices are becoming more powerful with graphic cards, processing speeds and bigger displays, gamers in other countries are expecting a console kind of experience on the mobile. So, if you want to really reach out to people and want to make money from them, you got to really invest a lot in the game.

The second big thing that is happening since the last one year is that anything which is paid up front is dead. So, you cannot have a model of 99 cents and then have an item purchase. You can only have a model of the game being downloaded for free and then the game should be having enough strength to convince the consumers to have in-game purchase.

Are you looking at ramping up resources at your game development studio in Pune?
The studio currently has 150 people, with a capacity of developing three games a year. But we also work with other partners across the globe for co-development and hence we could be able to develop eight games a year. In India, however, the biggest difficulty is getting good quality producers, designers and art people. Hence, it (hiring) is a slow process. It is not really that we can set the portion on fire.

When will your studio in Korea start contributing to your revenues?
Our studio in Korea is roughly nine months old. We have 20 resources there who are developing one or two trading card games (a card game that uses specially designed set of playing cards) completely for the $1.5-billion Korean mobile gaming market. We expect this studio to start contributing to our revenues from next year.