Despite problems such as uncertainty over the Krishnapatnam ultra mega power project, and the Shahpur land issue, Reliance Power says it is concentrating on having 5,000 Mw of capacity by the end of December 2012. J P Chalasani, chief executive officer, talks about challenges in the sector.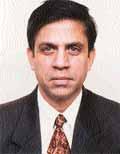 Reliance Power has always talked about long-term execution of its planned 35,000 Mw of capacity. Have you revised the target?

We have not revised our long-term target capacity. We have, however, set an intermediate target for our execution capability. We are already operating 600 Mw in the Rosa plant in UP (Shahjahanpur district) and two more units will come up at Rosa and Butibori (near Nagpur) between December 2011 and June 2012.

The next big project is Sasan (Sidhi, Madhya Pradesh) and, now that land and other issues have been resolved, the first unit of 660 Mw will be commissioned by the end of 2012. This will be followed by a subsequent five units at a gap of three months (each).

The Samalkot power project (Andhra's East Godavari) will be commissioned entirely by December 2012, by when we will have 5,000 Mw of operating capacity. These are not dreams; each of the projects is a reality out there.

A huge amount of capacity was in the development stage since the company went for an initial public offering. What is the update on all those?

We have crossed the development phase in several projects and are predominantly in an execution phase. We have around 20,000 Mw under construction.

The factors that affect the development phase are externally controlled such as land, fuel, financing, and environmental permissions.

But once construction starts, it is in a controlled atmosphere. Any troubles here can be controlled to ensure the project is on track.

Some companies have postponed their gas-based power projects. What gives you the confidence of gas availability after the plant is constructed?

We have scaled our immediate gas-based capacity to 2,400 Mw from the initial 7,500 Mw. Gas will be available for power plants which come up in the 11th five-year plan period (ending March 2012).

The government clearly asked all developers not to build any gas-based plants in the 12th plan.

Therefore, if you want to get into gas-based generation, this is the window available, unless more domestic gas becomes available.

The location of our Samalkot plant is very near the wellhead, which will lead to the most cost-effective gas-based power in India. Also, there are huge power shortages in South India; rates in the region are higher.

In spite of the allocation, do you expect a large amount of gas would be available from the Krishna-Godavari basin?

The question is how much gas is available and when the ramp-up of production is going to happen. The government has already stopped gas supply to non-core sector, and put sectors like fertilisers and power first.

This indicates that with the existing domestic gas, all power plants will operate at 70-75 per cent capacity.

Once you get that much, you can top it off with LNG, and still keep blended cost low. So, it is on the basis of certain assumptions, logic and facts that we went ahead and built this plant. We are absolutely sure that by the time the plant comes up, we will get the gas.

After Indonesia changed its regulations, your imported coal-based Krishnapatnam UMPP's finances have been altered. Many companies, including you, have approached the government. When will this be resolved?

Since it is an industry-wide issue, we have represented to the government. It is
difficult to speculate on timelines for any resolution of the issue but I certainly hope there will be a decision soon and the issue would not drag endlessly.
With large capacities already in the pipeline, would you go slow on new projects?


I've just described an aggressive ramp-up plan to you. We have 17,000 Mw of coal-based capacity and 2,400 Mw of gas-based capacity being built.
Then, there's 4,000 Mw of hydro power capacity, and renewables as well. When there is so much we are doing already, there is no need to aggressively pursue new projects. But, we are always looking for new opportunities.
At the time of the IPO, your plan was to go for 24,000 Mw. Now the plan has swelled to over 30,000 Mw. Do you need to raise fresh equity?


We are covered for equity. Equity funding is a function of the timelines of generation of your projects.
Rosa has already started generating cash and the 5,000 Mw I talked about will start generating by the end of 2012; there will be huge inflows from those projects as well. Even today, we have Rs 6,000 crore (Rs 60 billion) cash. So, there won't be much strain on putting up additional capacity.
So, while we don't envisage any equity raising in the next few years, we do keep taking enabling resolutions.
The sector is going through a lot of strife, like financial troubles of state electricity boards (SEBs). How do you think it will affect you when a major portion of your capacity will start generating?


In a scenario where we have power purchase agreements and the SEBs are in financial strife, we would always get supported, as our cost of generation is lower than most other plants.
You might make differential returns based on how the market is and how the SEB financials are, but you will always make money. We have financed our projects at very attractive terms and that gives us a competitive advantage.
In addition to the captive coal mines you are developing with Sasan and Tilaiya (Jharkhand), are you interested in looking at more coal mines outside India?


Whether it is domestic opportunities like e-auction of coal blocks or international opportunities, we are open to exploring those possibilities. But there has to be a strong value proposition.
The whole purpose of having captive resources is that in addition to giving quantity assurance, it also gives you low cost fuel.
There has been a long-term gloom factor in the sector and the stock markets have been taking a negative view on all the infrastructure stocks. When do you think the confidence will come back?


Nothing new has happened in the sector, but you are confronting these problems much more now because some of the capacities have been established and face fuel and other problems.
We also find that retail rates have not gone up the way they were supposed to. The paying capabilities of SEBs are getting affected and we are back to not buying power and load shedding.
How will we be able to resolve these issues?


We had SEB finance issues few years before, when a onetime securitisation was done, and states started work on loss reductions.
There was some progress made on this and that has benefited us, but that gets exhausted at some point in time if input costs are going up and retail rates are not. The mismatch will catch up and the sector needs to act upon this.
Do you think increases in retail rates will be absorbed?


As long as utilities show improved performance, you can keep changing rates. Power, like roads and water, is not dealt with as a commercial proposition. But that is what must happen if the sector has to grow for the country to achieve eight to nine per cent annual GDP growth.