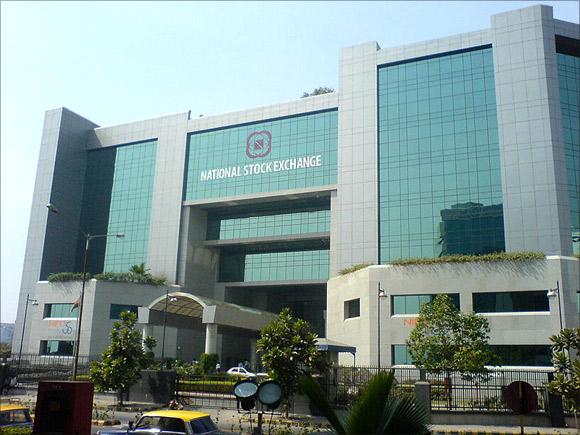 The National Stock Exchange (NSE) brass might be having second thoughts about their plan to sue senior financial journalist and founder of MoneyLife Sucheta Dalal for an article on algorithmic and high frequency trading.
It would certainly be if it went through the tirade of tweets this move has unleashed since July 21, against the bourse and in support for Dalal, on her Twitter timeline and that of her husband and MoneyLife co-founder Debashis Basu.
NSE's own handle @nseindia was content tweeting out the press release in seven tweets.
It did not react or respond to the objections and criticism of what the Twitterati saw as an "arm-twisting" attempt.
A Mint report, quoting an earlier report on portal indiasamvad.co.in, that a parliamentary panel has sought a report from the Securities and Exchange Board of India (Sebi) on the matter, only added fuel to the fire.
Friends, fellow-journalists, followers and complete strangers turned to "Stand by" Dalal.
Midas Touch Investor Association president Virendra Jain was among the first to come out. He tweeted: "@virendrajain 15 Jul 21 I feel sorry for degradation of NSE.
Remember Ravi N & Dr Patil holding Sucheta in grtest esteem. V r with u. (sic)" Deepak Shenoy, who runs market analysis portal capitalmind.in, said: "@deepakshenoy: Filing a defamation suit is a really silly thing to do, dear NSE. Esp on ppl like Sucheta who has been stellar."
By July 23, Dalal announced that Bharatiya Janata Party (BJP) leader Subramanian Swamy, who has already moved a case to scrap the criminal defamation provisions, had also pledged the support. "Astonishing good news!! @Swamy39 has floored us by offering to represent us in #NSEWar!
Gratefully accepted! Act of God? @Moneylifers" Dalal tweeted on July 23.
That made Swamy fans run amok. NSE or its communication team was nowhere in the picture.
When former colleague Khusboo Narayan, now with Indian Express, tweeted on July 23 late morning from the Bombay High Court: "NSE Vs Moneylife 100 cr defamation case: Bombay HC says NSE cannot use defamation to gag the press," it was time for a fresh round of NSE bashing.
The Financial Express Managing Editor Sunil Jain got it right when he tweeted on July 24: "Whoever hadn't read @suchetadalal story on @NSEIndia will now read it thanks to the stupid legal notice! Kudos to NSE's great strategy team!"
Social media is known for its partisan views.
It has the tendency to get carried away and lose objectivity.
NSE might like to believe it did so this time.
But, full credit should go to Dalal and friends for whipping up the social media opinion in their favour. NSE's ostrich strategy on Twitter clearly did not work.
The exchange might be hoping for better luck in courts. But, there is some discouraging news.
This is the story of a meek ending to the last time when a mighty exchange wagged the defamation law to muzzle unfavourable opinion. Jignesh Shah-led Multicommodity Exchange of India (MCX) sued economist Ajay Shah in remote courts for allegedly defaming it through a column in The Financial Express, some television statements and then a blog.
The exchange spent over Rs 1 crore on these cases and even managed to win some favourable initial orders. However, on a recent Mumbai visit I learnt like some other things Jignesh Shah built, these cases were also gone.
Nudged by the regulator, which considered these unfair, the new management of MCX has withdrawn all these suits.
There might be some lessons here for the wise NSE brass.