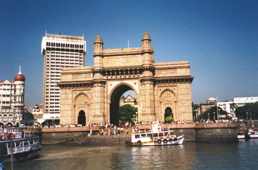 Mumbaikars residing along or in the vicinity of the upcoming transport infrastructure projects might have to pay a betterment tax.

The state-run Mumbai Metropolitan Region Development Authority, planning and nodal agency for the projects, had proposed this new cess last year, to part-finance the capital expenditure.

State Chief Minister Prithviraj Chavan is agreeable in principle to this tax, but the government is yet to take a decision.

However, the realty sector is against it, saying the timing would be a problem, with the sector passing through rough weather.

MMRDA estimates Rs 80,000 crore (Rs 800 billion) is needed to implement the ongoing and new projects to upgrade the metropolis' transport infrastructure.

These projects include the mono rail, metro rail, freeways, sea links, coastal roads and elevated corridors.

It had mooted the betterment tax on the lines of a similar levy in Singapore and some European countries.

Its joint director for projects, Dilip Kawathakar, told Business Standard: "MMRDA's proposal is being discussed by the state government.

"The urban development department will finalise a blueprint for this cess and thereafter it will be launched."


Another official, who did not want to be named, said the government woud decide the rate and who has to pay.
"The government will decide if the recovery is to be from new residential, commercial and industrial properties or the existing ones along and in the vicinity of various projects.
"One possibility is that people who own houses and run commercial establishments along or in the vicinity of infrastructure projects may have to pay 10 per cent of the saleable value of their properties as betterment tax.
The tax will be used to further strengthen transport infrastructure in Mumbai."
The official noted that property prices along and in the vicinity of various infrastructure projects had surged.
Yomesh Rao, director, Consultants Ltd, said property buyers were already paying a number of taxes and duties.
"Property developers will certainly pass on its burden to buyers. This will increase the realty prices," he said.
Anand Gupta, secretary, Builders Association of India, said he was appealing to the government to reconsider the proposal.
"The realty industry's problems will further increase. Already, builders and developers are accused of inflating property prices. If the betterment tax is recovered,
it will be passed on the buyers and property prices will increase," he confirmed.