After Wipro, now Infosys has also agreed to set up its campus at Rajarhat, New Town. Bengal housing minister Goutam Deb on Wednesday said that Infosys had agreed to accept the land offered to them by the state government and everything would be finalized within the next few days in consultation with the state IT minister Debesh Das.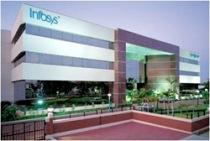 The housing minister disclosed that Infosys would be given 50 acre at Rajarhat. Last year, the state government had to scrap its proposed IT park after its co-promoters got involved in the Vedic Village land scam. Both Infosys and Wipro were supposed to be setting up their campuses in that IT park.
However, chief minister Buddhadeb Bhattacharjee urged his cabinet colleagues to look for alternate land to accommodate the two IT giants.
Accordingly, 50 acre was given to Wipro at a price of Rs 75 crore in November last. Infosys was also offered a plot of similar size but the company had company had deferred expansion plans in the wake of the economic slowdown.