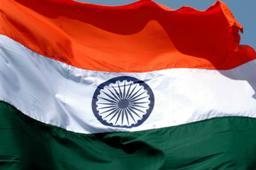 Corporates remain cautious about the country's economic outlook in the short term amid high inflation hurting overall business activities, says a survey.

The business confidence index stood at 145.2 points in July-September quarter of 2011 as compared to 145.3 points reported over April-June period of this year, pointing to a continuation of cautious outlook on the economy in the short term, the latest NCAER-MasterCard Worldwide Index of Business Confidence said.

The cautious outlook is also reflective of the performance of the economy in the recent months.

The year-on-year gross domestic product growth rate in the fourth quarter of 2010-11 has now been projected at less than 8 per cent, slightly lower as compared to the growth rates for Q2 (8.4 per cent) and Q3 (8.9 per cent) of 2010-11.

"Persistence of high rate of inflation is a factor affecting costs, margins and demand for the business firms.

While high inflation affects all the sectors, the survey also finds heterogeneity in expectations across sectors, regions and firm size groups, suggesting the interplay of other factors also influencing short term outlook for the economy," NCAER Senior Research Counsellor Shashanka Bhide said.

The survey, which looked at trends within firm-specific business outlook indicators, also included a Political Confidence Index.

PCI ratings has declined by 26 points, from 103.6 in April-June quarter of 2011 to 77.6 in July-September period of 2011.

This is the biggest fall since July 2008.

The
survey blamed the decline in PCI to high inflation rate, slower industrial growth and a politically turbulent period that have led to a perception of weakness in political management of economic policies, by the business sector.
Business confidence index is based on a survey, which measures business confidence on four indicators -- overall economic conditions, financial position of firms (both six months from now), investment climate and level of capacity utilisation.
The three out of four components reflected a drop in BCI in the present round as compared to April-June quarter, 2011.
Among the four components of BCI, investment climate is the only component that has improved in this quarter over the previous survey, while the remaining three showed a decline.
In terms of sector, the survey reveals a turnaround in the pattern of business confidence in three major sectors of the economy -- the respondents in consumer durables, consumer non-durables and capital goods sectors reflect improvement, while respondents in the intermediates and services sectors indicated a drop in optimism.
Further, the survey said that half of the respondents felt that year-on-year inflation rate measured by the Wholesale Price Index will remain between 9.1 to 10 per cent during April to September 2011.
The latest survey was conducted among 536 business houses in June 2011.