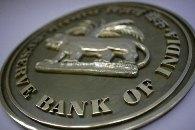 Apprehensive that the Reserve Bank may tighten the screws on money supply to rein in the wayward inflation, the industry said the central bank should refrain from taking any knee-jerk reaction.
While leading business chambers are divided over their outlook for inflation, they want the Reserve Bank to maintain adequate liquidity to oil growth.
Ficci secretary general Amit Mitra said, "this is possibly the worst phase of inflation...It is the lean season as far as agricultural supplies are concerned. Once the new crop comes into the market, we can expect inflation in primary articles to come down."
However, Assocham secretary DS Rawat said the common man will face further hardships.  "In the first half of the year, inflation will surely go up further due to rising input costs. We will not be surprised, if it increases to 13-14 per cent," he said. Driven by spiralling prices of essential items, the inflation, measured by the wholesale price index surged to 10.16 per cent in May, the highest in the past 19 months.
Mitra, a well-known economist, noticed a disturbing trend of the spiral in the manufacturing sector as well.  "Another emerging source of worry is the build-up of inflation in certain segments of the manufacturing sector," the Ficci secretary general said.
But, he quickly added that RBI should not use policy tools to cool off demand as he feels the problem lies with the supply side.
"The manufacturing sector is facing supply constraints as is evident from the rise in prices of certain basic raw materials and industrial inputs. The central bank will have to be very careful in fine-tuning the monetary policy at this juncture as the current phase of investments must be maintained," he said.
The RBI which uses tools like short-term overnight lending and borrowing rates to suck or increase money supply is scheduled to review the monetary policy next month. PHDCC additional secretary general S Kapur said inflation should not be contained through demand contraction because it is a result of supply side deficiency.
"As a knee-jerk reaction, the government should not resort to tightening of money supply which will increase the cost of funds," he added.