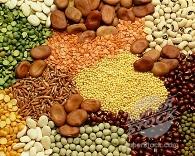 Charging the Centre of not doing anything to check the prices of essential commodities, the Bharatiya Janata Party said the increase was not just due to bad management but also a result of corruption.
"While the Congress is blaming food minister Sharad Pawar for allowing things to drift, the latter, in turn, was arguing that PM's policies are primarily responsible for the rise," BJP National Secretary Balbir Punj said.
He said that while this "blame game" was on, the government as a whole was doing nothing to rein in prices and bring relief to the common people.
In the case of essential commodities like rice and sugar, evidence of mismanagement and corruption has begun to surface, he said.
"A year ago, he said, India exported sugar at Rs 11.05 per kg. Now the country was importing sugar at a price of Rs 40-45 a kg, he said. In case of rice, the country exported huge quantities at a very low price through a single export house in New Delhi. Both the deals were involved in corruption and the common man is now paying a heavy price for it," he alleged.
He said government's "arrogance" was also evident in the way it was handling the Telangana issue as well.
"The government did not bother to take into confidence the opposition but also its own allies and the Congress as a whole," he said.
The "mess-up" was in sharp contrast to smooth creation of Uttarkhand, Jharkhand and Chhattisgarh by the NDA government, he said.