Indian industry is disappointed with RBI's decision to leave interest rates unchanged and said an opportunity is lost in reviving the growth momentum in the economy.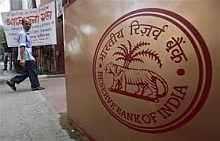 "Industry is under a grip of a slowdown and the private sector has been postponing investment decisions due to rising interest costs. Growth of bank credit to the commercial sector has gone down as the private sector is delaying investment due to high cost of credit," CII said in a statement.

For the second consecutive time, the Reserve Bank of India (RBI) today left the key interest rates unchanged  in its attempt to fight inflation. The central bank also lowered the growth projection for the current fiscal to 6.5 per cent.

"A cut in policy rates, at this juncture, would have done much to infuse liquidity in the system which is facing tight liquidity conditions, spur investments among corporates and rev up growth momentum in the economy," CII said.

"The RBI's decision to maintain the status quo in policy rates in a way is a missed opportunity to revive
growth momentum in the economy," it added.
Assocham said unchanged rates would further dampen the growth momentum which is already showing signs of fatigue.
"With inflation still at comfortable level and condition unfavorable for fresh investments, industry have been seeking some relief in cost of borrowing," Assocham said.
Apparel Export promotion Council (AEPC) Chairman A Sakthivel has urged RBI to revisit its decision. "The industry was expecting downward trend in the interest rate so that cost of manufacturing can be reduced," Sakthivel said.
However, Federation of Indian Export Organisations (FIEO) President M Rafeeque Ahmed said reduction in SLR would probably help the demand supply mismatch as a result of which banks are borrowing from the RBI repurchase window.
The headline inflation in June was 7.25 per cent, while at the retail level it was at an alarming 10.02 per cent.
The pro-growth lobby, which is worried over the growth slipping to nine-year low of 5.3 per cent in the January-March quarter, wanted RBI to bring down the high-rate structures to induce faster economic expansion.