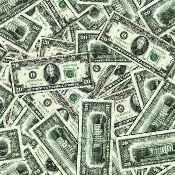 Overseas investment by Indian firms increased by about 59 per cent in May to $3.7 billion, with Gammon, Tata Steel and Religare among the top investors abroad. Outward flows in May, 2010, stood at about $1.39 billion.
However, the total outward FDI by Indian firms during the April-May, 2011, period -- at 5.09 billion -- was lower than the $5.98 billion achieved in the corresponding period last year, the Reserve Bank said.
Indian overseas investment policies have been progressively liberalised and simplified to meet the changing needs of a growing economy in a globalised environment.
"In the post-2003 period, the policy has enabled corporate entities and registered partnerships to invest in bonafide businesses abroad, currently to the extent of 400 per cent of their net worth, under the automatic route," the central bank said.
Even as Indian firms were bullish on overseas investment, inbound foreign direct investment stood at $3.12 billion during the month of April, 2011, as per the latest data from the Industry Ministry, up by about 43 per cent from $2.17 billion in the same month last year.
The RBI data further revealed that outward FDI in 2010-11 stood at $43.92 billion, a huge jump from $17.98 billion in the previous fiscal. Outward FDI comprises investments in equity, loans and guarantees issued by Indian firms to their joint ventures or wholly owned subsidiaries (WoS).
The biggest outward investment from India during May this year was by Gammon India Ltd, which pumped over $1.83 billion into its Panama-based joint venture, Campo Puma Orient SA.
The Panamanian JV is engaged in the fields of agriculture, forestry, hunting and fishing. The investment was in lieu of both equity, as well as a loan to the subsidiary. In May, Tata Steel invested $514.57 million in its Singapore-based
WoS Tata Steel Asia Holdings PTE, which is involved with the financial, insurance, real estate and business services segments.
Another Tata Group company, Tata Motors, also invested in its joint venture company in Thailand and a WoS in the United Kingdom. In addition, Religare Enterprises Ltd made an investment of $166 million in its US-based WoS, Religare Global Asset Management Inc, which is engaged in the fields of finance, insurance, real estate and business services.
Altogether, 418 outward investments were made from the country by various firms during May. The RBI said that henceforth, it will release data on overseas direct investment by Indian firms on a monthly basis.
"The initiative has been taken as part of the endeavour of the RBI and the government for wider dissemination of information and bringing about more transparency as the JV/WoS have been perceived as an effective medium of economic cooperation between India and other countries," it said.
According to the apex bank, overseas investment catalyses growth in India's exports and helps in the transfer of technology and skills, sharing of R&D results, access to a wider global market, promotion of brand image, generation of employment and utilisation of raw materials available in India and the host country.
Outward investment stood at $20.94 billion in 2007-08 and $17.16 billion in 2008-09, as per the latest data from the RBI. It remained subdued at $17.98 billion in 2009-10, before jumping to $43.92 billion in the last fiscal.
The RBI said the liberalisation of the overseas investment policy was evolved as "one of the strategies for export promotion and strengthening economic linkages with other countries (and) has been streamlined significantly in scope and size, especially after the introduction of FEMA in June, 2000."