India's outward Foreign Direct Investment (FDI) nosedived to $11.12 billion in January-June (H1 2023) from $23.57 billion in the same period last year, indicative of the slowdown in the global economy, according to the Reserve Bank of India (RBI) data.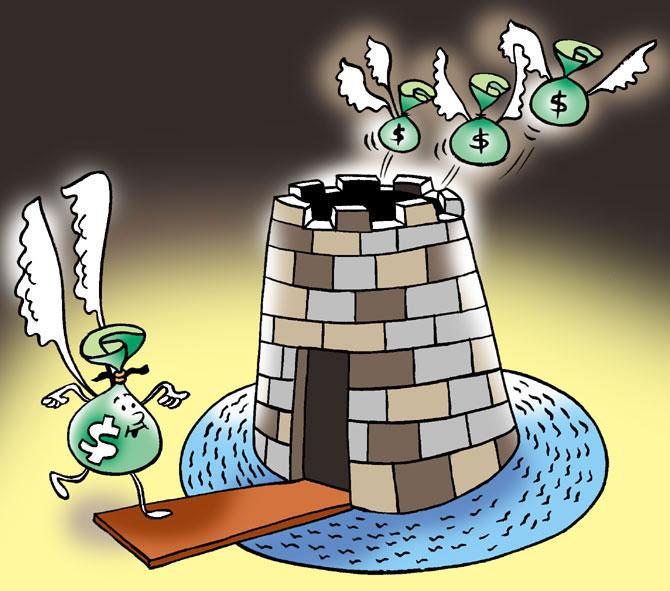 The outward FDI expressed as the total financial commitment, has three components, namely equity, loan and guarantees.
The sharp contraction in the commitments (outward FDI) was prominent in the April-June 2023 period.
They declined from $2.52 billion in April 2023 ($4.03 billion in April 2022) to $1.29 billion in May 2023 ($4.04 billion in May 2022) and was further down to $0.97 billion in June 223 ($1.93 billion in June 2022).
Madan Sabnavis, chief economist, Bank of Baroda said this contraction is reflecting slowdown in the global economy.
The decisions on the investments are made keeping in mind a long-term view.
At present, the picture is not conducive in the backdrop of the existing slow down and risk of recession in some developed regions, even if short lived.
The trend of decline in pace of overseas investment is expected to continue, said bankers associated with overseas investments.
The equity commitments were about $3.97 million in H1 2023, down from $7.48 billion in H1 2022.
As for loans, the commitments declined sharply from $3.45 billion in six months ended June 2022 to $1.78 billion in the first half of the calendar 2023.
The guarantees shrunk from $12.63 billion in January-June 2022 to $5.36 billion in January June 2023, RBI data showed.
The decline in investment flows is an assessment about growth prospects in the medium to long-term.
Sabnavis said the outlook for growth in the global arena is not positive.
Suneet K Maheshwari, managing partner, Advik Infrastructure Advisors, concurred with Sabnavis, and said Indian businesses are investing selectively.
It is a choice of deploying investible surplus in places where there is growth and return, he said.
The domestic economy is providing opportunities while the US and Europe are in slow growth, so overseas deployment is low, he added.