'India has over 300 million online sports fans, of which over 60 million use fantasy sports as their primary tool for engagement with their favourite sport.'
Peerzada Abrar and Yuvraj Malik report.
The Indian gaming industry is heating up.
Mobile e-sports platform Mobile Premier League closed a $35.5 million funding round led by venture capital firm Sequoia Capital.
Dream11, an online fantasy sports gaming firm, became the first such company to enter the coveted unicorn club after fresh investment from Steadview Capital.
In online fantasy sports gaming, fans can create their own virtual teams of real players from upcoming professional matches.
These virtual teams garner points based on the actual statistical performance of players during the course of the real-life match and winners are determined accordingly.
According to KPMG, the user base of online fantasy sports gaming in India could touch 100 million by 2020.
From a mere 2 million in 2016, the base has climbed to 50 million this year.
The online fantasy sports gaming firms partnered with official leagues such as the Indian Premier League for increasing user engagement in fantasy sports.
And technology investors are raising the tempo of investments in such firms in hopes of strong returns and growing user demand.
Sai Srinivas Kiran G, co-founder and CEO of Mobile Premier League, said: "We want to build India's largest mobile e-sports platform which is accessible to all. Competitive gaming in India will be mobile first. In the 7 months since launch, the user love we have received is a testimony to that."
The Bengaluru-based firm, launched in September, has garnered over 25 million users.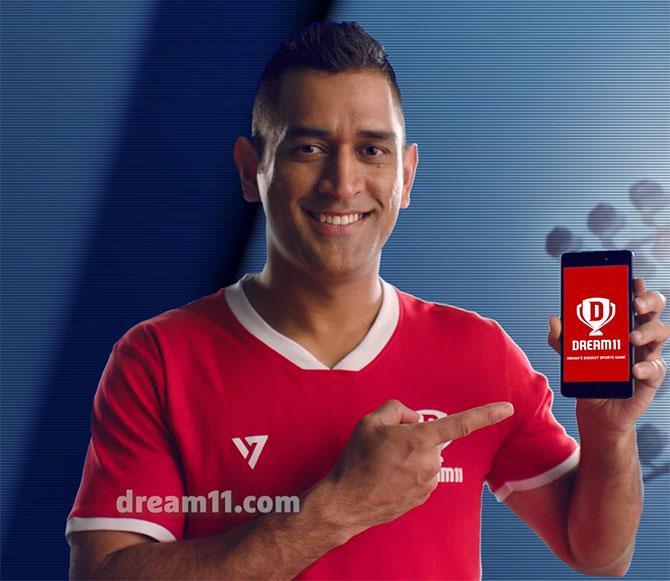 The first Mumbai-based firm to achieve a milestone of $1 billion valuation in the space in the country is racing to have 100 million users by the end of this year.
Dream11 added another ad-free multi-sport aggregator platform called FanCode.
The platform has amassed over 10 million users, it said.
"India has over 300 million online sports fans, of which over 60 million use fantasy sports as their primary tool for engagement with their favourite sport," said Yannick Colaco, chief business officer of FanCode.
A comprehensive multi-sports content platform that provides in-game analysis, fantasy sports research and live-match scores was the need of the hour, added Colaco.
"In all likelihood, the next wave of growth in sports consumption will be driven by fantasy sports and sports content platforms."
This rapid growth of fantasy sports has been well supported by continued investor interest in some of the leading players in the market.
This January, Delhi-based social gaming platform Rooter Sports raised $10 million from early-stage venture capital firm Anthill Ventures.
In March, Hyderabad-based Head InfoTech bought a majority stake in online fantasy cricket firm FanFight and invested $1 million.
Last year, fantasy HalaPlay had raised $5 million from Nazara Technologies and Kae Capital.
"E-gaming has witnessed an exponential growth in India with the rapid penetration of digital infrastructure," said Samir Sood, founder, Venture Highway, and an investor in Mobile Premier League.
Fantasy game market has been there globally for some time, but has started picking up in India backed by cheaper broadband reach.
'This growth in digital infrastructure has led to the availability of high-speed internet in the hands of the Indian masses, helping drive growth in fantasy sports,' the KPMG report said.
The three key segments of online gaming are: Real money games, mobile-centric and casual games, and e-sports.
*Kindly note that the image has been posted only for representational purposes.