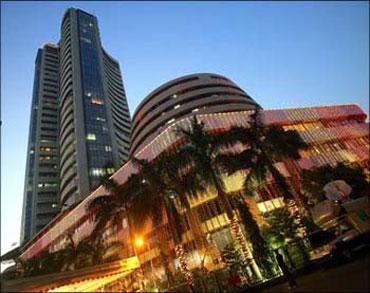 Apparently, we are in the middle of an initial public offering (IPO) boom. At least, that's what everyone on the Street makes us believe.
While several companies are said to have hired bankers, several are in the process of filing offer documents. Many are to hit the market before Diwali.
All IPO documents have to go through the Securities and Exchange Board of India (Sebi). If there indeed was a boom, Sebi's issue department would have been flooded with such documents. Street Food tried to figure if any Sebi official was caught under a mountain of offer documents that should have reached Sebi Bhavan by now, going by reports of the 'boom'.
Far from it — since the beginning of the year, only five companies have filed documents. Of these, GMR Energy withdrew its offer document, while Sharda Cropchem, a Mumbai-based agro chemical firm, has received a clearance but is yet to hit the market.
Three IPO documents were recorded after the National Democratic Alliance government came to power at the Centre. These were filed by Adlabs, Lavasa Corp and Monte Carlo Fashions.
On June 19, the markets regulator cleared several proposals to boost the IPO market. Two months is a good time to gauge the market reaction to these steps. Two companies, Lavasa and Monte Carlo Fashions, have filed for IPOs after the much publicised Sebi booster raised hopes of a revival in this segment. Does this qualify as a revival? Certainly not for those who saw the heady days leading up to the Titanicesque Reliance Power IPO in early 2008.
In the painful days that followed the crash that year, Sebi had, as a breather for issuers, increased the validity of its clearances from three months to a year. So, even if only one of the entities that filed offer documents this year is ready to hit the market, it is possible others had filed these last year their clearances are still valid.
Eight companies received clearances after August 18 last year and, as such, can hit the market any time now. These are Advance Enzyme Technologies, Intas Pharmaceuticals, Jyoti CNC Automation, Shemaroo Entertainment, Snowman Logistics, Great Eastern Energy Corp, Inox Wind and NCML Industries.
There has been some buzz around turbine maker Inox Wind's Rs 1,000-crore IPO, with recent news reports quoting the promoter speaking favourably about the new government. Others have either been quiet or too small to elicit media interest. Of these, time is running out for Advance Enzyme and Intas, which secured clearances on September 12 last year; if these don't hit the market in the next four weeks, they have to go through the entire Sebi process again, which means another two-three months.
The government's disinvestment programme is likely to bring in fresh shares. But is that the boom we waited for? We wanted to see profit-earning, well-governed and attractively priced private companies in sectors that offered exciting growth opportunities. We wanted to see the Bhartis and Infys of the Modi era.

Will we see them soon or do their private equity investors want prices to run up further so that they can squeeze all the juice before hitting the Street?