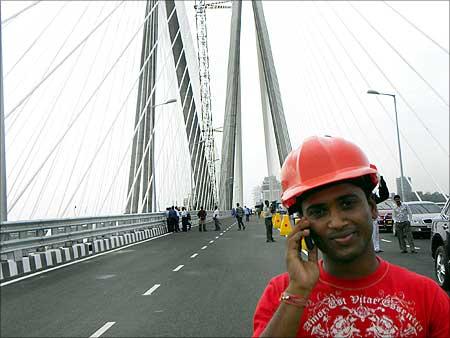 The Indian model of growth, based largely on local consumption and innovation and enterprise, which has unleashed the true potential of its billion-plus people in the past two decades, is worth emulating globally, a top Obama Administration official has said.
"The India model is one based largely on local consumption and innovation and enterprise because of the changes and the reforms that have taken place in the Indian economy over the past ten years and twenty years, that were started by Prime Minister Manmohan Singh when he was finance minister in 1990," said Robert Blake, assistant secretary of state for South and Central Asia.
"India had a terrible balance of payments crisis, so they had to change and they had to move away from their own import substituting socialist model towards a much more open system. He [Singh] really led the way and now he's the prime minister of India," Blake said in an interview to WRVO Radio 'Campbell Conversations' in Syracuse, New York.
"That in itself is a great story, and it's in very sharp contrast to the more export-oriented model of China, which is much more devoted to exports, and their prosperity is based on the continued success of their exports. Whereas India is much more internally driven and therefore quite an important model," he said, according to the transcripts of the interview released by the US State Department.
In his remarks before the Syracuse University, Blake said it is not only the pace of India's growth, but how India is growing -- India has not followed the typical pattern of economic growth, from agrarian-to-industrialized-to-service economy.
"Instead, its recent economic development has been driven by a technologically-advanced services sector, driven by innovation, education and free markets," he said.
"Today, India is the world's second-fastest growing economy and it is projected to become the world's third-largest economy in 2025. It will also soon be the world's most populous country. And it is a young country. At a time when much of the industrialized world faces rapidly declining birthrates, half of India's population is under the age of 25," he said.
Blake denied that the US is looking at India as some kind of counterpoint with China.
"We don't look at it that way. Obviously, we have very important partnerships with both of these countries, and both of them are going to be extremely important countries that we have to deal in the 21st century and, hopefully, we can enlist their help to again help manage the international system," he said.
"India also sees it that way. They have their own very important relations with China. They see them on their own merits. They don't see any kind of collusion with the United States against China. Their fastest-growing economic partnership is with China in terms of trade and investment," Blake said, but added that India and China can be rivals in some cases.
"In some cases they can be rivals, but I think the Indians are looking as much as possible to try to engage the Chinese, and they do have border disputes and things like that, but I think because of the growing economic partnership, there is an incentive on both sides to manage those and try to resolve them," said Blake.