Move comes after the country's monetary authority tightened credit norms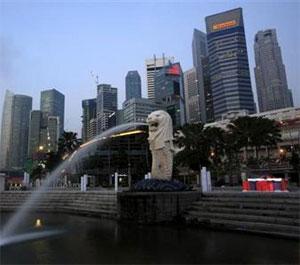 Feeling the heat from the Monetary Authority of Singapore (MAS), which has tightened regulation and oversight, large Indian banks have reduced their exposure significantly in that country.

For example, Indian Overseas Bank, which operates through a single branch in Singapore and offers retail banking services, remittances, trade finance services and loans, has cut its exposure taken from Singapore by about 70 per cent over the past year. Bank of India and ICICI Bank are among the other lenders that have also reduced their exposure.

The move comes after MAS started looking at the books of Indian banks more closely since last year, after the Indian currency came under pressure due to both global and domestic factors. Bankers said MAS was looking at the quality of loans that Indian bank branches in Singapore extend to Indian companies. The regulator has also asked some of the banks to classify some accounts as non-performing assets after analysing the credit exposure. In September last year, MAS tightened the norms on unsecured credit by not allowing loans to borrowers, if repayment falls due over two months.

Last month, lenders were asked to carry out due diligence checks on customers sending or receiving funds by wire transfer if they exceed S$1,500 ($1,200) and if the customers do not have existing business relationship with the lenders.

"The authorities are concerned over the declining quality of Indian banks, which lend mostly to Indian companies. They have made stringent norms regarding asset classification," said a banker from a PSB, on condition of anonymity.

"Even if a loan is not an NPA but the account is showing some weakness, banks are told to make higher provisions," said a top SBI official. He added there had been no major impact on SBI due to the tight norms. "We are complying with all the regulations that are mandated."

Indian banks' gross NPA ratio as of end-March was four per cent and net NPA ratio was 2.2 per cent, which is a marginal decline from the end-September 2013 figures, data compiled by the Reserve Bank of India showed.

"There is some amount of sale of loan assets that has happened in Singapore but we don't get into branch details. We also comply with all regulatory framework of the country we operate in," Chanda Kochhar, MD & CEO of ICICI Bank, had said.

Bank of India has also reduced its exposure from Singapore operations as regulatory costs have gone up. However, the bank's overall international exposure has not reduced as the exposure from Singapore has been shifted to other geographies. During FY14, the bank's international operations registered a growth of 29 per cent in deposits and 26 per cent in loans.

The bank has maintained that it took a conscious decision of expanding the business commensurate with cost effectiveness and profitability.
Squeezed...
Large Indian banks reduce their exposure in Singapore after tightened regulation by the Monetary Authority of Singapore (MAS)
Indian Overseas Bank has cut its exposure from Singapore by about 70 per cent over the past year
Bank of India and ICICI Bank, among other lenders, to reduced their exposure
Move comes after MAS started looking at the books of Indian banks more closely since last year, after the Indian currency came under pressure
Last month, lenders were asked to carry out due diligence checks on customers sending or receiving funds by wire transfer if they exceed S$1,500 ($1,200) and if the customers do not have existing business relationship with the lenders