Flights from Mumbai and Kerala will also have to transit through these routes due to restrictions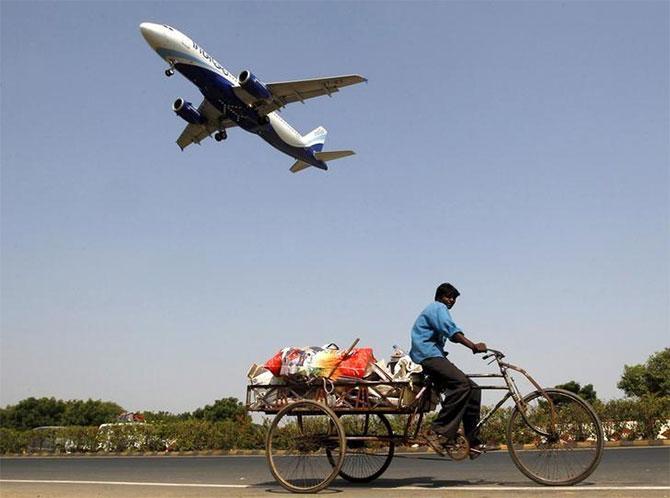 Fliers from India will now spend an additional half hour on their flights to Doha, with the worsening crisis in the Persian Gulf prompting carriers to skip airspace over the UAE.
Air India Express, IndiGo and Jet Airways operate flights between Indian cities and Doha. Flights out of Delhi fly over Pakistan and Iran to reach the Qatari capital. Those from Mumbai and Kerala used to fly over Oman and the UAE. These will now also fly over Pakistan and Iran.
On Monday, Saudi Arabia, the UAE, Bahrain, Egypt and Yemen severed diplomatic ties with Qatar, accusing Doha of supporting terrorism. They also suspended air, sea and land transport.
The UAE also asked all foreign airlines to obtain prior clearance to use its airspace for Doha flights. The situation worsened on Tuesday, with Bahrain and Saudi Arabia revoking the licence of Qatar Airways to operate in their territory.
With tension high, India airlines are preparing to deal with the crisis.
"All scheduled flights to and from Doha will operate on the alternative northern routes via Iran, avoiding the UAE airspace," said a Jet Airways spokesperson. "As a result, flights will be 10 to 40 minutes longer."
He added the airline was planning to augment its crew to deal with the additional flying time.
Jet is also trying to get clearance from the General Civil Aviation Authority (GCAA) of the UAE to fly over the country. "Our schedules have been provided to the GCAA. Once approved, we will be able to resume operating on the normal routes," the airline said.
Last year, around 1.6 million passengers travelled between India and Doha, making it the fifth-busiest destination in the Gulf for travellers from here, after Dubai, Muscat, Kuwait and Jeddah. This figure does not include onward traffic.
Qatar Airways flies to 14 cities in India; 70-80 per cent of its passengers travel onward.
Aviation sources said Qatar Airways might drop fares to sustain its bookings. "Qatar relies on traffic from its neighbouring countries. Now, the airline will depend more on India and other such nations to fill up its flights to Europe and the US."
Air traffic to the Gulf is thin during Ramzan, but domestic airways have experienced an increase in booking. This is because those who had booked one-stop flights, through Dubai or Sharjah, are now buying tickets on other flights, a sector executive said.
Photograph: Amit Dave/Reuters