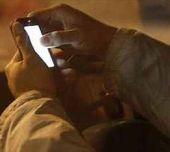 India will become a digital superpower in the coming years, according to Mukesh Ambani, chairman and managing director of Reliance Industries (RIL).
Speaking at the 106th annual general meeting of the Indian Merchants' Chamber (IMC) in Mumbai on Thursday, Ambani said India's growth was unstoppable as the middle class now had solid discretionary income, which attracted investment from across the world. "India now has the power to drive the sub-continent," he said.
Calling the current digital revolution as the 'defining trend of our generation', Ambani called for a new social model based on equality of opportunity.
"We need a policy of reform, which lasts not only for this government's tenure but for many more years to come," he said, adding that "developmental hurdles such as education and infrastructure" will have to be overcome.
Ambani hailed the country's recent digital highways and predicted India to become the digital content capital of the world, adding: "We will leverage these opportunities and fundamentally transform lives of our citizens."
The much-awaited fourth-generation broadband and digital services initiative from Ambani is expected to be rolled out next year. At RIL's annual general meeeting on Wednesday, Ambani had briefed shareholders on the company's plans with regard to Jio.
"Limited field trials were already underway for the pan-India initiative. Expanded field trials will commence this August in multiple cities and continue through the end of 2014 and early 2015.
The year 2015 will see a phased launch of Reliance Jio, a Rs 70,000-crore initiative."
The network and broadband services will cover all states, all the 5,000 towns and cities accounting for over 90 per cent of urban India and over 215,000 villages in the initial stages. Eventually, the network will encompass each of the 600,000 villages.
Ambani explained the acquisition of Network18 Media and Investments and its subsidiary TV18 Broadcast was one aspect of the digital services play.
At IMC, Ambani called for three 'T's for India's development - technology, talent and teamwork. "Our collective ambition must be to take Indian enterprises and economy to the top of the global ladder."