Unfazed by Chinese objections, India and Vietnam on Wednesday inked an agreement to promote oil exploration in South China Sea along with a slew of pacts, including an extradition treaty, to deepen trade, security and strategic ties between the two countries.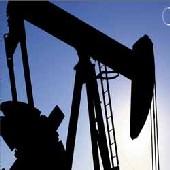 In all, six agreements were signed after Vietnamese President Truong Tan Sang and Prime Minister Manmohan Singh held comprehensive talks on issues of mutual interest, including situation in the region where they decided to launch a biennial Security Dialogue between their home ministries.

"India and Vietnam are maritime neighbours. We face common security challenges from terrorism, piracy and natural disasters. We believe that it is important to ensure the safety and security of the vital sea lanes of communication. We have agreed to continue and strengthen our exchanges in these
fields," Singh told the press after his meeting.
The pact between the Indian and Vietnamese state-owned oil companies includes new investments and the exploration and supply of oil and gas to the two countries.
Irked by the Indian exploration projects on Vietnamese blocks in South China Sea, Chinese authorities have raised objections claiming that it was in their area.
The Chinese claim on the South China Sea has been rejected by both India and Vietnam, saying as per the UN, the blocks belong to Vietnam. India has also made it clear that its state-owned firm would continue to explore in the resource-rich South China Sea.
In the field of security cooperation, the two countries instituted a mechanism of a biennial dialogue on security issues between Ministry of Home Affairs and its Vietnamese counterpart.
"The Extradition Treaty signed on Wednesday will provide a legal and institutional basis for our cooperation," Singh said.