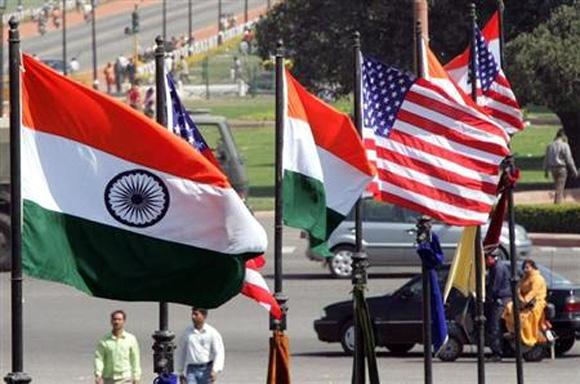 Senior officials of India and the US will meet after the forthcoming Budget session to identify and prioritise sectors for investments and technology sharing.
"We will have a group of officials from both the sides. They will sit and identify sectors where priority investments can come in and where technology can come in," Commerce and Industry Minister Nirmala Sitharaman told reporters after meeting her US counterpart on Tuesday.
During the 40-minute meeting between Sitharaman and US Commerce Secretary Penny Pritzker, issues related to the totalisation agreement, intellectual property rights (IPRs) and visa also come up for discussion.
The minister invited comments from the US on the draft IPR policy, which was prepared a six-member think tank.
"We invited the Americans to have a look at the policy and invited inputs from them on the draft policy," she added.
The US companies have alleged that India's IPR regime is discriminatory, particularly for pharmaceutical industry.
But India has consistently maintained that its laws are compliant with global and WTO norms. The Indian side highlighted the recent policy decisions such as hiking foreign direct investment cap in insurance and defence sectors, where American companies can invest.
"We have asked for possibilities where technology could be shared too and also to bring in investments to help small and medium enterprises of India," she said.
She added: "We need to have a task force working on getting investments, identifying and prioritising sectors where investments can come in (from the US)."
On the other hand, American side raised the issues related with taxation regime of the country.
India has attracted $13.28 billion during April 2000 and November 2014 from the US.