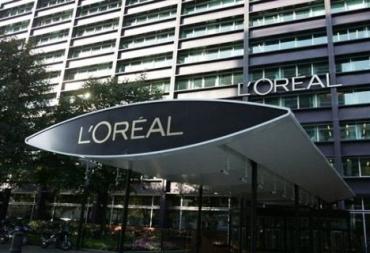 French beauty major L'oreal is expected to increase export of products as well as technology out of India into the southeast Asian and larger Asia-Pacific regions as the market grows for the company.
The Paris-headquartered firm, ranked among leading beauty product makers in the world, has been increasingly looking east to fuel its next phase of growth.
India is rapidly emerging a key hub for the company within what it calls the South Asia-Pacific region, which includes Australia, New Zealand, Cambodia, Indonesia, Singapore, Malaysia, Myanmar, India and the Philippines.
North Asia includes China, Japan, South Korea and Taiwan.
In a conversation with Business Standard, Jean-Christophe Letellier, L'oreal's India managing director, said the firm was supplying products to Indonesia and Australia across categories such as hair colour, hair care and male grooming. This would be stepped up in the coming years.
"We are partially catering to markets in southeast Asia from our plants in India. This would increase over time," said Letellier, who took over as India managing director two years ago.
Parallely, the beauty major is also expected to press its research & development units located at Mumbai and Bengaluru to cater to not only local, but also regional needs.
"India is among five markets globally where we have R&D units. The formulations that we develop here in my view can be transported to markets within the South East region and even further into markets such as Africa," he said.
Garnier for Men, the male grooming range, which was indigenously developed, has been taken to countries such as Indonesia, Letellier said.
Some India-specific innovations in hair oil, colour and face wash, he said, could be transported to markets abroad.
To step up exports from India, the French major is also likely to line up its second investment tranche for the domestic market, which will be used to improve its distribution network.
Currently, the Rs 2,100-crore (Rs 21-billion) India unit, which grew at the rate of 18 per cent in 2014 calendar year, reaches 500,000 retail outlets in the country.
The plan is to ramp this number up as L'Oreal increasingly expands reach beyond Tier-I and Tier-II markets.
L'Oreal's first investment tranche to the tune of Rs 1,000 crore (Rs 10 billion), first announced in 2011 for a five-year period, has been nearly utilised for increasing its manufacturing capabilities, distribution and marketing.
Apart from its existing plant in Chakan, Pune, L'Oreal set up a second factory recently in Baddi, Himachal Pradesh, for hair colour.
Some of the Rs 1,000-crore (Rs 10-billion) investment also went into ramping up its R&D facilities and recruiting staff across departments in the past few years.
L'Oreal's India push comes at a time when the global major has said it expects India to be among the top five markets for it in the next five years. India is currently among the top 15.
During his India visit recently, L'Oreal's global chairman & chief executive Jean-Paul Agon had said he expected India to clock sales of Rs 7,000 crore (Rs 70 billion) by 2020.