There seems to be no respite for Adani Group companies from the market carnage.
All 10 stocks belonging to the conglomerate came under a fresh bout of intense selling pressure on Wednesday as the group's debt levels and repayment capabilities continued to plague investors.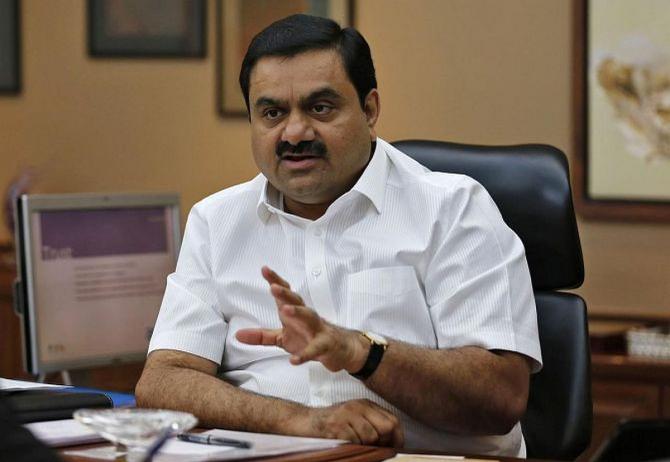 Analysts said investors are also concerned about whether the group will be able to maintain its pace of growth, given the current turmoil that has wiped out over Rs 12 trillion in market capitalisation (m-cap) since the start of the year.
Adani Enterprises and Adani Ports and Special Economic Zone — the two most valuable companies of the group — tumbled 10.4 and 6.2 per cent, respectively, on Wednesday.
Six other group stocks bearing the Adani name hit their 5 per cent down limit, extending the total m-cap loss for the group by another Rs 51,348 crore.
With this, the group has lost more than Rs 11.6 trillion, or $140 billion, since US short-seller Hindenburg Research's scathing report against the Gautam Adani-led group on January 24.
The total m-cap of the group has now been reduced to just Rs 7.6 trillion, down from more than Rs 20 trillion at the start of the year.
The decline in Adani stocks on Wednesday comes amidst new reports suggesting that the capital markets regulator Securities and Exchange Board of India (Sebi) has asked credit rating agencies for details of ratings of local loans and securities of Adani Group companies.
The report mentioned that rating companies in India have not changed the ratings or outlook of Adani companies since the publication of the report by Hindenburg Research, even as global peers have sounded a note of caution.
Another news report suggested that Wikipedia editors accused Adani Group employees of adding content in favour of the conglomerate.
Earlier this week, a large environment, social and governance fund dumped its stake in one of the group companies.
The report released by Hindenburg Research accused Adani firms of brazen stock manipulation, accounting fraud, and use of extreme leverage, spelling danger for its creditors.
S P Tulsian, founder, SPTulsian.com, said Wednesday's fall was more due to technical reasons and played down concerns around its leverage.
"The track record of rating agencies has been abysmal.
"They don't downgrade until a company goes into default.
"Nothing of that sort has happened in Adani Group.
"On the contrary, it has been repaying its debt.
"Sebi will seek details from all sources.
"Rating agencies are part of the equation; there is nothing much to read into it.
"Wednesday's fall is largely due to technical reasons.
"Maybe from next week, things should improve for the group.
"In the short term, one can expect more stability once group companies come with their audited statements," he said.
Adani Group stocks will continue to see wild swings, observed others.
"Until clarity emerges, the market will remain nervous," said Deven Choksey, founder, KRChoksey Holdings.