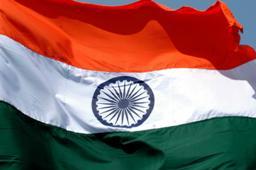 India remained Dubai's largest direct trade partner in the first quarter of this year, with bilateral transactions between the two sides amounting to over $44.3 billion (63 billion dirhams), accounting for 34 of Dubai's total direct trade with the world.

According to Dubai Customs figures released on Tuesday, China and the US came second and third in the list of countries exporting to Dubai, with value of $2.9 billion (10.68 billion) and $2.04 billion (7.52 billion dirhams) respectively.

In terms of the top export destination for Dubai, Switzerland was at second place, followed by Saudi Arabia.

Dubai's imports from India reached $8.16 billion (30 billion dirhams), whereas the value of re-exports from Dubai to India were estimated at $6.17 billion (22.68 billion dirhams) and the value of goods and products exported to India stood at over $2.72 billion (10 billion dirhams).

Ahmed Butti Ahmed, the executive chairman of ports, customs and Free Zone Corporation and Dubai Customs director general, stated that the statistics issued by the end of the first three months of this year demonstrated a rise in the weight of exchanged goods in Dubai's direct trade with the world, with the total volume reaching 11.92 million tonnes as opposed to 10.25 million tonnes in the same period last year, which means an increase by 16
per cent.
The Dubai Customs announced a new record growth rate in Dubai direct trade exchange with the world by the end of the first annual quarter of 2011 to 34 per cent.
This year, it exceeded $49 billion (183 billion dirhams), compared to $37 billion (136 billion dirhams) for the same period last year.
The Dubai Customs anticipates that the Emirate of Dubai will continue to achieve similar growth in the upcoming months.
Ahmed Butti said that the increase in the value of Dubai's direct trade with the world reflects a growing improvement in the economic movement in Dubai and promising investment opportunities in the trade activities.
He pointed out that the growth was largely manifested in the weight of the goods and products issued by Dubai to the international markets, which exceeded 23 per cent, that is over 2 million tonnes, by the end of the first three months of the current year as opposed to 1.7 million tonnes for the same period last year.
Ahmed Butti said: "The achieved growth indicators highlight an economic sustainable growth in Dubai and a clear emphasis on the productive value added sectors in boosting the GDP per capita, luxury and diversify income resources.
"The growth accompanied all walks related to the direct trade exchange which besides exporting included re-exporting and importing," he said.