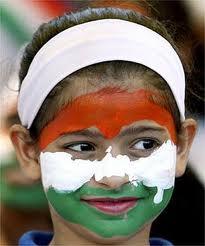 India has recorded 1,75,000 innovations at the grassroot level in the last two years through its National Innovation Foundation.

Speaking at the Global Innovation and Technology Alliance Platform in New Delhi, T Ramasami, Secretary, Department of Science and Technology said, India has captured a grassroot innovation system through formal structures.

"The Department of Science and Technology has established a National Innovation Foundation. We are happy to list 1,75,000 innovation practises over the last couple of years. . . .very massive innovation system," he said at the conference organised by Ministry of Science and Technology, Technology Development Board and Confederation of Indian Industry.

Ramasami said the government is also looking to address innovations at five different levels- grassroot, individual, institutional, industrial and investment.

Noting that innovation is a 'individual-centric process', he said the government should not 'drive', but 'foster innovation'.

"The best thing a government can do is foster innovations than driving it.

"We
have the National Innovation Council that is fostering the process," he said.
In the entire process of innovations, Ramasami noted, funding is crucial and ways for funding innovation at different levels should be figured out.
He also stressed on the need to have better platforms for display of innovations.
Arbinda Mitra, Adviser and head of the International Bilateral Cooperation, Department of Science and Technology said such platforms are crucial to display innovations taking place in India and abroad specially within the Small and Medium Enterprises where the innovation level is very high.
"We need some values to adopt and adapt in our system.
"Its a platform for SMEs, industry, academicians not only cooperate nationally, but internationally," Mitra said.
Representatives, including companies from nine countries -- US, Canada Israel, France, UK, Japan, Finland, Sweden and Spain -- participated in the two-day conference, which ends on Wednesday.
Last month, a similar such event was organised by the Ministry of Science and Technology and CII in collaboration with France.
"We are in process of organising more such conferences and countries like Korea and Sweden have expressed their interest in it," Mitra said.