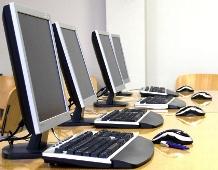 Security spends by India Inc are set to rise.

Almost 75 per cent of the respondents in India, compared to 45 per cent of global peers, expect information security spends to go up, said a survey by PwC.

The study, 'The State of Information Security Survey-India, 2013', by PwC, stated that with the rise in spending, project deferrals are decreasing and overall project budgets are being protected.

Nearly 60 per cent of the respondents claim information security-linked operational and capital expenditure has not witnessed any deferrals in their organisations.
Almost 85 per cent of the respondents claimed a strong alignment of their security strategy with their business objectives.
According to the study, around 45 per cent of the respondents rate their organisations highly, saying their companies exhibit the attributes of information security leaders.
However, an analysis reveals only 15 per cent of the respondents' organisations reflect attributes of true information security leaders.
Indian employees have higher confidence on the robustness of their employer's information security system, while in reality only a few meets the security standards.
"The study clearly points out that in India, industry has higher confidence in employers' security practices, which at times are not being fully converted," Sivarama Krishnan, executive director, PwC India, said.
On the flip side, there is a lag reported in the security strategy around new technologies, including mobile devices, cloud and social media, the study said.
Only 46 per cent of respondents have a mobile security strategy, while strategies for the cloud (31 per cent) and social media (37 per cent) indicate lag in adoption rates.
Technology adoption is moving faster than security implementation for new technologies.
"The smartest organisations in the country are bringing together strategy, technology and market intelligence in a way that stacks them at the top of the information security league tables," he added.
The report is based on an analysis of responses from 738 respondents from 17 industries across the country.
The survey was the fifth edition and it was conducted online through a structured questionnaire.
While reported security incidents have increased three-fold in India, financial losses due to security breaches have decreased significantly.
Yet, data aver that respondents do not measure losses completely, it said.
The report states while financial services companies are striving to maintain leadership in information security practices, telecom, information communications and entertainment companies are gaining ground, especially leading in information security strategies for new technologies -- mobile, social media and cloud computing.
"This is a great news for our services sector, with its strong focus on outsourcing. We are clearly following global best practices and in some cases doing even better," he said.
Consumer, industrial products and services, too, are improving their information security capabilities, the survey said.