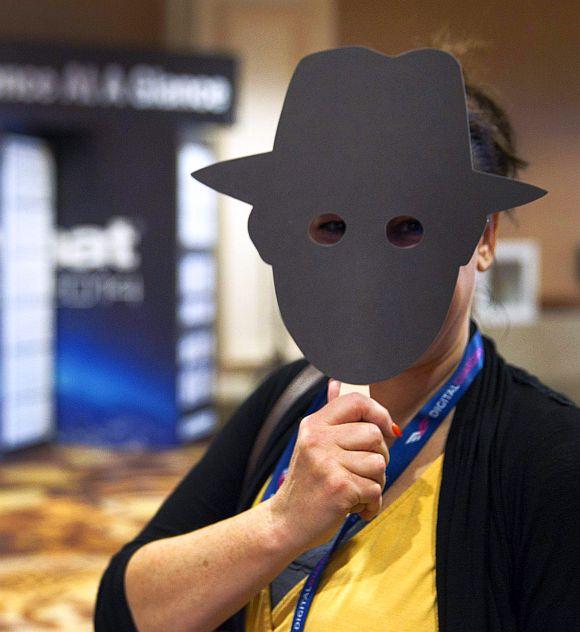 US-based risk consulting firm Kroll has said in its annual global fraud survey that 75 per cent of respondent companies were victims of fraud in the past year, a rise of 14 percentage points in three years.

The findings revealed the biggest fraud threat to firms comes from within.
Of those firms where fraud occurred and the perpetrator was identified, four in five (81 per cent) suffered at the hands of at least one insider, up from 72 per cent in the previous survey.

In India, 80 per cent of India-based executives who responded to the survey were affected by frauds.
This marked a 11 per cent increase since the last report. Of all the countries surveyed, India had the highest incidence of fraud in four categories -- corruption and bribery (25 per cent of companies), regulatory compliance breach (20 per cent), intellectual property theft (15 per cent) and money laundering (7.5 per cent).
The report also estimates over $500 million (Rs 3,317 crore) worth of private equity investments in India are embroiled in legal disputes.

"About 92 per cent of Indian respondents have confirmed that their firms have seen an increased exposure to fraud in the last year," said Reshmi Khurana, managing director and head of South Asia for Kroll.

"This is consistent with our experience on the ground in India. Despite these rising concerns, companies in India are not investing in appropriate anti-fraud strategies. Companies must continue to create strong and well-organised fraud detection systems to prevent, respond to, and investigate fraud when it arises.
"This will help improve the ease of doing business in India."

"They need to tighten their IT (information technology) security, develop a strong whistle-blower policy and better understand how insider fraud is committed in their organisations. This will help curtail future occurrences of fraud."

Despite vulnerabilities to suppliers and a high proportion of fraud being perpetrated by insiders, only 55 per cent of companies in India have invested in vendor due-diligence and only 28 per cent invest in background screening of staff.

While companies in India were willing to spend to improve their level of anti-fraud protection, it appeared that such funds were not being invested appropriately.
For respondents that had identified the perpetrator, 59 per cent indicated that junior employees were leading players in at least one such crime. Greater attention to employees and reputation-focused due diligence might significantly bolster other fraud efforts at firms in India.

The Annual Global Fraud Survey, commissioned by Kroll and carried out by the Economist Intelligence Unit, polled 768 senior executives worldwide from a broad range of industries and functions from January to March. Out of this, 24 per cent of respondents were from the Asia-Pacific region.
Image: A marketing events manager at the Black Hat USA 2014 hacker conference. Photograph: Steve Marcus/Reuters
The image is used for representational purpose only