The economic crisis has turned out to be a blessing in disguise for many Indian companies that bought expensive overseas assets when the financial markets were at their peak. All companies have cut operational costs, laid off workers and reset their debt covenants to cash in on an opportunity from the downturn.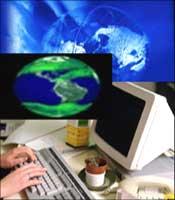 Take Tata Steel. The world's sixth largest steelmaker has saved $1.2 billion (around Rs 5,600 crore) in the last six months by implementing cost-cutting measures at its European arm Corus. The company has idled blast furnaces and relieved employees when steel demand slumped. Further, it has restructured the business that would improve operating profits by about Rs 1,600 crore (Rs 16 billion) annually.
Corus, which Tata Steel acquired in 2007, has laid off 5,545 employees, bringing announced job cuts since the collapse in steel demand to 14.4 per cent of its worldwide work force. The company also got lenders to approve resetting covenants for about Rs 30,000 crore (Rs 300 billion) worth of borrowing for the Corus acquisition.
Inspired by the success of these initiatives, Tata Steel now plans to save about Rs 5,700 crore (Rs 57 billion) this financial year at its Corus unit to counter the continuing demand slump.
The downturn helped Tata Steel to push through these measures. Jayesh Desai, partner, Ernst & Young, said "the workers' unions are strong in Europe. So, nobody can easily lay off employees when an institution is running profitably. Also, resetting covenants is easier during the downturn, since banks are scared of defaults that will hurt their revenue flow".
Indian companies realised this early enough. In a move to prune the costly structure of the acquired overseas entities, others such as the Birlas, Essar and JSW have followed India-born business tycoon Lakshmi Mittal, who enforced job cuts (10,000 employees) and other expense-reduction directives across Europe and the US.
For example, the Aditya Birla group's flagship firm Hindalco Industries has closed the Rogerstone (UK) operations of its Canadian subsidiary, resulting in 400 job losses. The plant was in deep trouble like Corus' Teesside cast outfit, so nobody protested against the closure, said sources in the know.
Hindalco managing director Debu Bhattacharya said the company's actions taken to adjust metal intake, reduce production and decrease fixed costs will deliver an estimated $140 million annualised future savings.
Hindalco acquired Canadian aluminium maker Novelis for $5.9 billion in 2007. Novelis' net loss widened to $1.91 billion in 2008-09 from $117 million in 2007-08, primarily on account of $1.5 billion impairment charges and unrealised mark-to-market losses of $519 million.
The company's net sales dropped 9.5 per cent to $10.18 billion in the same period.
Hindalco was also able to bargain with banks and revised the terms of its $982 million bank loan for the Novelis acquisition.
The Birla group's other overseas acquisitions, including Canadian BPO firm Minacs ($125 million) and mines in Australia, also dented the group's bottom-line. So Aditya Birla Minacs, the group's business process outsourcing arm, closed three centres, with a capacity to house 1,200 people, in Canada.
The company also downed the shutters of units at Pickering, Saskatoon and Chatham in Canada. The company has 12 centres in Canada.
Faced with high costs and falling demand, the firm is now shifting part of its back-office operations from Canada to India, said a company official. "To consolidate and rationalise costs, we have shifted close to 250 of the 1,200 jobs to India," he added.
The slump in copper prices and demand forced Aditya Birla Minerals, the Hindalco subsidiary, to close its Mount Gordon copper mine at Queensland in Australia. Mount Gordon produced 17,815 tonne of contained copper in the last financial year against 23,886 tonne last year.
"Due to the global financial crisis and significant drop in copper prices, mammoth underground mine operations were put into care and maintenance," Australia-listed AB Minerals said in its annual report.
The group has few other options. Prasad Baji, senior vice president of Edelweiss, said the costly operating structure of the acquired entities definitely required pruning, mainly to bring them under the low-cost and high operating margin format of Indian companies.
"Overhead costs in India are lower than the developed and developing countries. Through rationalisation, the companies are rightly aiming to align costs with their Indian operations," Baji added.
Although analysts dispute synergies between Tata Motors and Jaguar and Land Rover, the Indian auto maker is taking steps to save the sinking premium European models. The country's largest auto house, which took over JLR from Ford Motor Company in June last year, has cut more than 2,000 jobs so far with about 500 more jobs also on the line. Employee strength at the three major manufacturing facilities and two advanced design and engineering centres in UK totalled more than 16,000.
The company appointed KPMG and Roland Berger Strategy Consultants a couple of months back to advise it on cost cutting and cash management. A special team at JLR is also looking at expanding the vendor base in India, east Europe and China to source low-cost components.
JLR has already implemented significant cost reduction initiative across the business. Fixed marketing and selling costs have been reduced in line with sales volumes, in addition to headcount reductions.
The Ruias have also joined the queue. Essar Steel's acquired entity Algoma is also rationalising operations in Canada during downturn. It has, however, taken back most of the 2,500 workers laid off earlier on the assumption that it would require more workers because it is increasing capacity, said J Mehra, chief executive officer of Essar Steel.
"Algoma's annual capacity will be increased to four million tonne from the current 3 MTPA by year-end and later it will to go up to five million tonnes," Mehra recently said.
Sajjan Jindal-controlled JSW Steel is keen to revive its US mills, which is utilising just 15 per cent of its 1.7 million tonne annual production capacity because it expects higher demand soon.
In the June-ended quarter, JSW Steel's consolidated numbers were marred by demand contraction and low capacity utilisation at the US mills. Later, the company took cost-cutting measures such as lowering fuel consumption and reducing procurement costs.
JSW Group's chief financial officer M V S Seshagiri Rao said the mills will run at 30 per cent capacity within three months as the market recovers slowly. As part of the revival efforts, JSW plans to sell the products from mills in Texas at the African and Latin American markets in addition to the existing markets. Mexico and Chile are next targeted markets for the products.