India and France aim to double the bilateral trade to $12 billion (around Rs 50,000 crore) from current $6 billion and have identified food processing sector as a core area of cooperation.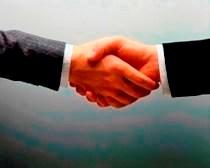 "We will try to double the quantum of trade between India and France to $12 billion," Food Processing Industry Minister Subodh Kant Sahai told reporters after a delegation- level talk with French team led by its Agriculture Minister Bruno Le Maire.
Sahai, however, said no time limit has been set for achieving the target. He said that the two sides discussed in details the possibility of running joint ventures particularly in the field of food processing sector and an MOU could be signed in this regard when France President Nicolas Sarkozy visits New Delhi in the first week of December this year.
Sahai said that India with low food processing capacity of about 10 per cent could gain a lot from France which is the world leader in the food processing sector where about 80 per cent of the agriculture produce is being processed. The two sides discussed scope for exchange of food technology, bio-technology and building cold storage chains, he said.
France Agriculture Minister accompanied by a business team from that country termed the meeting as "fruitful" and said sincere efforts would be made to increase direct investments in each other countries.
The interaction session organised by the Confederation of Indian Industry was also attended by Indian entrepreneurs.
France is India's fifth largest trading partner in the European Union. The trade between the two countries has been growing steadily and France today is the seventh biggest market of Indian products.
The bilateral trade had dipped to 5 billion dollars in 2009 due to global economic crisis. Major items of Indian exports are textile and garments.
There are about 600 French companies functioning in India at present but very few in the food processing sector.