In November, DRL registered growth of 28 per cent year-on-year (YoY), which was the highest among peers and double that of the industry growth (14.5 per cent).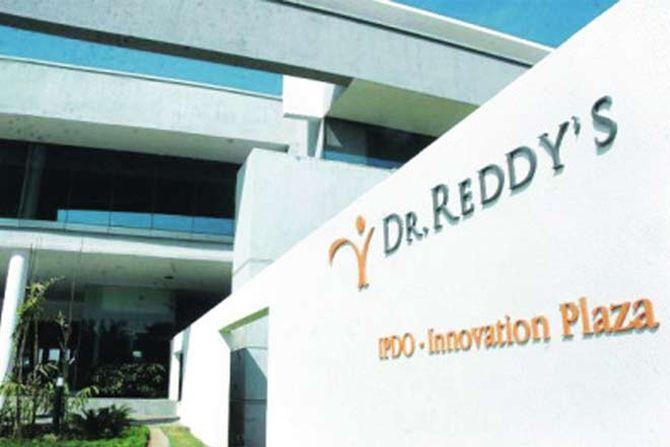 The focus of Dr Reddy's Laboratories (DRL) on the domestic market seems to be paying off.
This has helped the company outperform the domestic pharma market in seven of the last eight quarters.
In November, DRL registered growth of 28 per cent year-on-year (YoY), which was the highest among peers and double that of the industry growth (14.5 per cent).
The trailing twelve-month average, at 15.4 per cent, was also higher than the pharma growth of 9.8 per cent.
Even as the domestic performance remains strong, the firm has improved its performance in emerging markets, including China.
In the US, it has revised its strategy and is focusing on limited competition products such as injectables.
It is also simultaneously building a specialty pipeline of biosimilars and other products to boost long-term revenues.
The recent launch of the generic version of Nuvaring - a $976-million contraceptive business - by a competitor, ahead of DRL's own launch, made news.
Though a mild setback for the stock, Amey Chalke of Haitong Securities says the same does not come as a surprise.
Analysts say the company had been guiding for the product launch by end of FY20 or H1FY21, which had been factored in for the FY21 estimates.
This, therefore, does not change earnings estimates of brokerages in the coming year.
The expectation was that the Nuvaring business would be a four-player market, and with 50 per cent price erosion and 10 per cent market share, DRL would be able to garner sales of $50 million per annum.
Further, the product complexity is such that it will remain a 4-5 player market.
Analysts at Antique Stock Broking had indicated after the September quarter results that despite concerns regarding delays in the generic launch of Nuvaring and Copaxone (oncology drug), DRL has a strong product pipeline.
These include Cubicin (antibiotic), Remodulin (hypertension), Treanda (oncology), and Sensipar (Thyroid) in the near term, followed by generics of Dexilant (acid reflux treatment), Copaxone and Kuvan (blood disorder) in FY21.
The firm has getting steady approvals in the US market.
This month, it has received approvals for the launch of blood transfusion drug tablets and suspensions, and has launched an injectable drug.
It has also adopted a more aggressive filing strategy and expects to launch more than 30 products in FY20. Some of the recent launches like Vitamin K1 and injection Hemabate (used during pregnancy), though smaller in value, have no competition and will thus generate steady revenue.

In addition to the domestic franchise, US launches, the EM business, strong cost control, and a leaner balance sheet is keeping analysts positive on DRL.
Surajit Pal at Prabhudas Lilladher believes the traction in India formulations and the revamped portfolio of US generics, along with visibility of launches of key products, will bring a qualitative improvement in the earnings estimates.
Overall, analysts such as Chalke of Haitong Securities and others say that growth drivers for the company's earnings remain intact, despite the delay in the Nuvaring generic launch.