Even as the debate around whether the Doha Round of global trade talks would be concluded by the year-end or not gain momentum, a cohort of developing countries, specifically India, has refused to accept the April 21 texts which call for mandatory sectoral tariff cuts as the basis of negotiations, despite US pressure.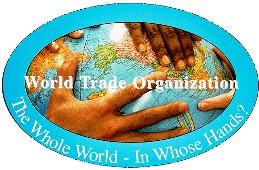 While India has not made its reaction on the texts officially, it has already expressed its displeasure over the new negotiating texts to all the chairs of the World Trade Organisation (WTO), under the aegis of which the negotiations have been going for almost a decade.

"The texts are only a reflection of the progress made so far since the talks broke down. These are not negotiating texts. We will continue to negotiate on the basis of December 2008 drafts. The new texts have deviated from the development agenda, which is the core issue," a senior commerce department official said.

The new texts were issued in April on agriculture, non-agricultural market access (Nama), Nama sectorals, services and rules.

Sectorals have become one of the main hurdles amongst countries such as the US, EU members, Canada, India, China and Brazil. Sectoral negotiations relate to tariff cuts for an entire sector such as auto, gems and jewellery.

The US has been pressurising emerging countries like China, India and Brazil to participate in the sectoral negotiations.

However, developing countries have said participation in sectorals is voluntary and have so far not shown any interest to sign up for the talks in order to save their domestic industry.

However, during the informal meet of some of the key trade ministers on the sidelines of the Organisation for Economic Co-operation and Development (OECD) meet in Paris, Commerce and Industry Minister Anand Sharma pushed for fast-tracking a package deliverables for the least developed countries.

"Sectoral initiatives were always intended to be a non-mandatory top-up to industrial goods liberalisation. After aggressive cuts by developing countries through the Swiss formula, it would be difficult to accept a mandatory top-up.

Developed countries must appreciate our sensitivities, our autonomous liberalisation, the development dimension and the impact on our local industries," Sharma had said last week.

According to WTO Director General Pascal Lamy, there still remain huge differences and gaps on market access for industrial products.

There are still fundamental cracks on the commitments made by the developed and developing countries to the cuts on industrial tariffs under the Swiss formula.

No deal could be reached without all the 153-member countries agreeing to significant reduction in industrial tariffs under a single undertaking, Lamy had said.