Corporate clients form more than half of the business for most branded hotels, especially in cities.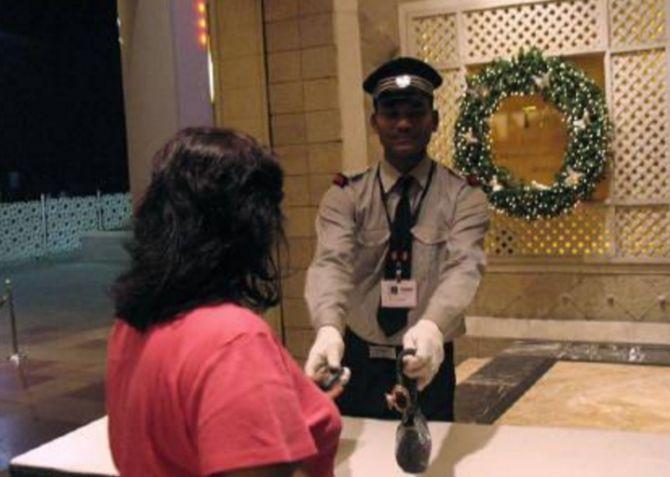 A double-digit tariff growth, the first after a nine-year gap, is welcoming branded hotels in 2018.
Hotels have been able to negotiate a tariff increase of up to 15 per cent in their contracts with corporate clients for the calendar year 2018.
Corporate clients form more than half of the business for most branded hotels, especially in cities.
"Hotels have successfully negotiated better rates for 2018 with the corporate clients.
"Based on the negotiation, most hotels are budgeting for an increase of 10-15 per cent in tariffs this year.
"The last year was a story of occupancy growth and 2018 is going to be about rates.
"In the last few years, the rate increase had not been to our expectation and there were periods of no increase at all," said Raj Rana, chief executive officer (South Asia) at Carlson Rezidor, which operates 89 hotels in the country under brands such as Radisson and Park Plaza.
Increase in new supplies that came up in most markets had pulled down occupancy levels at hotels, making them struggle to pass on a tariff increase. A gradual stabilisation of new supplies led to better occupancy rates.
Occupancies have expanded for four consecutive years and hit a nine-year high of 65 per cent in FY17.
Occupancies continue to rise further in FY18 and the industry is said to have entered a new phase of strong uptrend that may last for a few years.
Rana said hotels are shifting from a "pure head in bed approach" to an earning optimisation strategy as supplies have seen an orderly absorption in the market.
Hospitality consulting firm Hotelivate expects tariffs will go up by double digits across most markets this year.
"Occupancy growth has improved as demand outpaced supply in most Indian markets.
"The uptrend is strong at the moment and tariff hikes are natural now. We expect a double-digit improvement in tariff in 2018," said Achin Khanna, managing partner (strategic advisory) at Hotelivate.
Scrips of top listed hotel companies have already started reacting.
The share price of Indian Hotels Company, which runs hotels under the Taj brand, hit a 10-year high of Rs152.65 on the BSE on January 18.
The scrip of EIH, which runs the Oberoi chain of hotels, hit a new high of Rs 232 on January 16.
Vivek Bhalla, regional vice-president (South West Asia) at IHG, said the company expects a tariff growth this year.
"The rate growth for contracted accounts will be in line with market expectations. We anticipate a stronger growth than previous years," he said.
The company, which operates 30 hotels in India under brands like Intercontinental and Holiday Inn, said it saw occupancies of 80-90 per cent in tier I cities during 2017, showing a strong year-on-year growth.
Rising spending power coupled with the proliferation of low-cost carriers has enabled increased domestic travel.
"Though a large portion of domestic demand originates from commercial activity, an increasing number of Indians are also travelling for leisure purposes giving domestic consumption a boost," said Bhalla.
Vikramjit Singh, president, Lemon Tree Hotels, said supply has grown lower than demand in the recent years.
Citing the Horwath HTL report, he said that while supply grew at 8.4 per cent between FY14 and FY17, demand has grown at 13.7 per cent.
In the same period, average industry occupancy moved up to 65 per cent from 58 per cent.
"This demand-supply equation, skewed towards high demand, is expected to continue," he said.
Photograph: Arko Dutta/Reuters