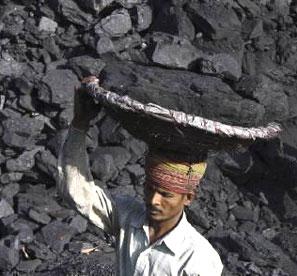 Country's largest insurer LIC picked up almost half of the shares on offer in the Coal India's Rs 22,558 crore (Rs 225.56 billion) disinvestment, once again coming in to ensure success of a government stake sale Life Insurance Corporation (LIC) bought over 28.47 crore shares or 4.51 per cent stake in the recently concluded offer for sale of Coal India (CIL).
LIC's stake in country's biggest coal producer now stands at 7.24 per cent, up from 2.73 per cent, as per a disclosure on the BSE by Coal India Ltd.
The government sold 63.16 crore shares or 10 per cent stake in Coal India through an offer for sale (OFS) on January 30.
The share sale fetched the government Rs 22,558 crore.
Calculated at the floor price of Rs 358 apiece, LIC's has bought shares worth an estimated Rs 10,200 crore (Rs 102 billion) in the CIL disinvestment.
CIL was the biggest share sale by any private or public sector company in India and exceeds the previous record of over Rs 15,000 crore (Rs 150 billion) made by the coal behemoth itself in 2010.
Shares of CIL today closed at Rs 354.90, down 1.65 per cent on the BSE over previous close. In previous occasion of ONGC stake sale in 2012, LIC had bought 84 per cent of shares on offer.
In 2013, the insurance giant picked up over 70 per cent in SAIL divestment.