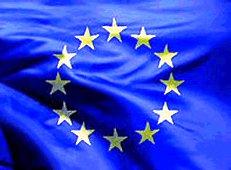 The indirect impact of European Union's woes on Asian companies is rising as weak exports to the region are contributing to a slowdown in Asia, according to a report.

Moody's Investors Service has said that although there is only a moderate direct impact of an expected European recession for most Asian (ex-Japan) corporate issuers of debt, indirect risks are rising on account of weak exports.

"Over 95 per cent of our rated corporates in Asia (ex-Japan) should remain resilient to the direct impact of the ongoing economic turmoil in the EU because they generate less than 15 per cent of their reported 2011 revenue from there and have limited dependence on European banks for funding," Moody's vice president and senior analyst Ping Luo said.

There are only 11 rated Asian corporates who generate over 15
per cent of their revenue in the EU, of which Norwegian firm BW Group and India's Tata Steel are 'most vulnerable' the report said due to the two firms' big European businesses and operational cyclicality.
Meanwhile, the credit profile of other rated Asian (excluding Japan) corporates with large EU revenue exposure, such as Hutchison Whampoa and Tata Motors, have experienced less impact from the EU because their European-based operations have shown resilience, Moody's said.
"Firms in cyclical industries, such as shipping, ports, consumer electronics, chemicals, mining, and steel, are more susceptible to such unfavourable macro fundamentals," Moody's vice president and senior credit officer Chris Park said.
The report further noted that the percentage of Asian issuers with negative outlooks increased to 22 per cent as of June 2012 from 14 per cent at year end 2011.