The silver jubilee celebrations for the Indian Institute of Management, Ahmedabad (IIM-A) seems to have fructified for the institute. Having hosted several alumni meets as part of its 50 years celebrations, the premier B-school has received close to Rs  40 crore (Rs 400 million) of fund commitments from previous batches.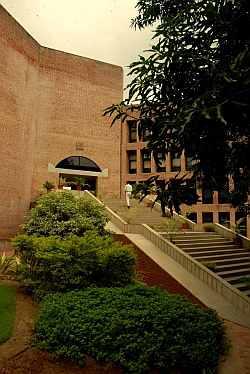 While on one hand, the alumni have continued association with their alma mater by recruiting students from the campus, IIM-A had also initiated a process of raising funds through alumni contribution as part of its 50 years celebrations.

For instance, Edelweiss Capital, co-founded by Rasesh Shah, an IIM-A graduate, has been a regular recruiter at the campus.

"We have been looking at raising funds through alumni and the 50 years celebration was found to be the best time to do so.  In fact, we also received the largest contribution commitment of Rs 5 crore (Rs 50 million) from a single alumna," said Atanu Ghosh, dean - alumni and external relationships, IIM-A.

What's more, Rasesh Shah's 1989 batch has made the largest contribution commitment of Rs  2.5 crore (Rs 25 million) to IIM-A's efforts of raising a corpus through alumni contributions.

"While the alumna who has individually committed funds worth Rs  5 crore belongs to the 1975 batch, as a batch it is 1989 which has pledged the highest contribution of Rs  2.3 crore (Rs 23 million). Of this, about Rs 1.75 crore (Rs 17.5 million) has already been remitted. The funds raised so will be used for supporting deserving students, case writing and research, and infrastructure creation and maintenance," said Ghosh.

Once fulfilled, the contribution of Rs 2.3 crore could be arguably the largest single gift by any batch to any management institution.

Apart from alumni, the B-school is also looking at raising funds through corporates in near future. "We started some initiatives of talking to corporates for raising funds. We may not restrict ourselves to just companies where our alumni are involved," Ghosh added.

So far, the institute has received a commitment from alumni batches including 1984, 1989 and 1998, among others.  Of these, while 1989 batch pledged the highest contribution of Rs 2.3 crore, 1984 batch gave a commitment of a gift worth Rs 1 crore while 1998 batch for Rs  65 lakh.

Apart from Shah of Edelweiss, the other prominent names in the 1989 batch include Sanjeev Bikhchandani, founder of Naukri.com, Nirmal Jain, chief executive officer of India Infoline, and Rahul Bhasin, managing partner for Bearing Private Equity, among others.

Meanwhile, IIM-A has scheduled 25 year, 30 year and 40 year reunions for several batches in the coming years to enhance the institute-alumni interaction.