CIIE Initiatives, a non-profit company set up by the Indian Institute of Management, Ahmedabad's incubator-cum-angel investor, the Centre for Innovation, Incubation and Entrepreneurship (CIIE), is in talks with the central government and private organisations for establishing a renewable energy (RE) fund.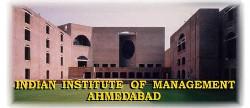 A wholly owned subsidiary of IIM-A's incubation centre, the company has floated an information technology fund and science fund since it was formed in 2008.

It started the Rs 1.5-crore IT fund with help from the central ministry and the Rs 1.25-crore science fund with money from the department of science and technology.

"We are into the process of creating a renewable energy fund. The idea is how to get private organisations to leverage promotion of RE start-ups," said a source at CIIE.

From handling funds worth Rs 2.75 crore when it started in 2008, CIIE Initiatives built a corpus of Rs 13.5 crore. It already has a diversified portfolio, by taking equity in its incubatee start-ups.

"The company holds equity in more than 15 start-ups today. Typically, CIIE Initiatives' stake in these start-ups won't be more than 15 per cent.  The sectors the firm is in are ICT (information and communication technology), green technology and healthcare. We're looking at tapping the agriculture and social sector. These are some sectors CIIE has expertise in," said a source.

CIIE itself comprises faculty, alumni and students of IIM-A, mentors and service providers spanning a variety of functional areas, sectoral domains and geographical regions who help innovations and aspiring entrepreneurs succeed commercially.

Apart from incubation, CIIE provides mentoring, training, knowledge dissemination and best-practice research for incubatees.

CIIE Initiatives is also in the process of adding independent directors to its board. Currently, its board comprises only faculty members of IIM-A.