After almost four years, ICICI Bank and Hongkong and Shanghai Banking Corp (HSBC) have started expanding their credit card base.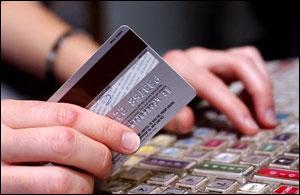 The duo, once the most aggressive credit card players in the country, has not been growing this business since 2008-09, as uncertain economic environment increased the risk of delinquencies.
It appears the two banks are now convinced that increasing their credit card portfolios will not lead to significant erosion in asset quality.
For ICICI Bank, the number of credit cards at the end of January 2013 was 2.84 million, compared to 2.82 million in December and 2.77 million in November 2012.
HSBC's credit card base in India increased to 502,757 at the end of January from 501,631 and 501,229 in the previous two months.
"ICICI has been among the leading banks in the credit and debit card business. With the new 'Gemstone' collection of credit cards, the bank offers a compelling product proposition to all segments of credit card customers. The bank has increased its focus on cross-selling of credit cards to its existing customers and most of the growth in card numbers is being generated from this segment. The bank continues to build a portfolio with a strong focus on credit quality," the bank said.
"We continue to grow our credit card business in a cautious and calibrated manner," an official of HSBC India said.
The credit card base of ICICI and HSBC had been declining every month between April 2011 and October 2012, the Reserve Bank of India's (RBI) data showed. While the data for the previous period was not immediately available, bankers said, both banks' credit card portfolios had been shrinking month-on-month since 2008-09 due to a rise in the delinquency rate.
Both ICICI and HSBC had earlier said they were consciously trimming their credit card portfolios to cut losses. However, the formation of credit information bureaus has allowed banks to get information on borrowers' credit history.
"The quality of credit bureaus in India has improved significantly. Banks can underwrite customers far more intelligently than ever before. Also, I don't think any bank will commit the same mistakes they made last time. The growth now is going to be measured and researched, without compromising the credit quality," said a senior executive in charge of the retail banking business of a foreign bank in India.
HDFC Bank continues to remain the largest player in the Indian credit card market with a base of 6.26 million cards at the end of January 2013. ICICI Bank occupies the second position, followed by State Bank of India, Citibank and Standard Chartered Bank.