As disruption to air traffic in Europe entered the fourth day, flight navigation service providers said a status quo on flight ban in most parts of Europe was likely to remain on Monday as well.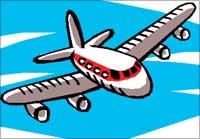 Since Thursday, April 15, flights into and out of Europe have taken a severe beating due to volcanic eruption in southern Iceland, with ashes being spewed into Europe's busy airspace.
Eurocontrol, the European organisation for the safety of air navigation, in its latest announcement on Sunday said, by the end of the day, more than 63,000 flights would have been cancelled since the trouble started on Thursday.
According to data on flight cancellation released by Eurocontrol, the problems peaked on Sunday, with a drop of 84 per cent flights.
There were hopes yesterday that parts of Scotland could provide some respite by helping resume flights, but there has been little improvement in the situation since the update from UK's navigation service provider, NATS, on Saturday. NATS today retained a red flag for entire UK and said the situation would continue even in the early hours of Monday.
NATS, in a statement issued on Sunday, said there might be limited opportunity in Orkney and Shetland (both northern Scotland) from 1900 (local time) today for some flights to operate under individual coordination with air traffic controllers.
NATS said the volcanic ash cloud from Iceland was currently spread across the UK. "Based on the latest information from the Met Office, NATS advises that the restrictions currently in place across UK-controlled airspace will remain in place until at least 0100 (local time) tomorrow, Monday, April 19."
Grounded
Date
Actual
flights
Flights same day
 previous week
Change
(in %) 
April 14, 2010
28,087
27,912
0.6
April 15, 2010
20,842
28,578
-27.1
April 16, 2010
11,659
28,597
-59.2
April 17, 2010
4,886
22,653
-78.4
April 18, 2010
4,000
(expected)
24,965
-84.0
(expected)
Sunday figures based on assumptions at 12.30 Central European Time on April 18 Source: Eurocontrol
Eurocontrol said the air traffic control services were not being provided to civil aircraft in the major part of European airspace. This included Austria, Belgium, Croatia, the Czech Republic, Denmark, Estonia, Finland, most of France and Germany, Hungary, Ireland, northern Italy, the Netherlands, Norway, Poland, Romania, Serbia, Slovenia, Slovakia, North Spain, Sweden, Switzerland, Ukraine and the UK.
In some of these areas, the upper airspace had been made available, depending on the observed and forecast area of possible ash contamination. However, it was difficult to access this airspace, as, in most cases, the surrounding area was not available for flights, the navigation agency said.
However, southern Europe, including parts of Spain, Portugal, the southern Balkan area, southern Italy, Bulgaria, Greece and Turkey remain open and flights are operating in these areas.
While navigation experts are providing routine updates on the situation, some of the European airline companies are conducting their own test flights as well. KLM Royal Dutch Airlines said it had carried out a test flight on Saturday evening in the Netherlands, using a Boeing 737-800.
The flight was operated to establish whether air quality in the atmosphere met the requirements for safe flight. No problems were encountered during the flight, the Dutch carrier said. German carrier Lufthansa also operated 10 test flights on Saturday.
KLM President & CEO Peter Hartman said: "At first glance, there is no reason to suspect that anything is amiss. We observed no irregularities either during the flight or during the initial inspection on the ground.
"If the results of the technical inspection confirm this impression, we are ready to start by returning seven of our aircraft to Amsterdam from Düsseldorf. We hope to receive permission as soon as possible after that to start our operation and to transport our passengers to their destinations."
KLM executive vice-president (operations) Ype de Haan was also on board the flight, with Hartman as an observer.
The aircraft flew to 41,000 feet (altitude of approximately 13 km), which is the maximum altitude for this type of aircraft. KLM expects to receive the final results of the technical inspection tomorrow morning. It will operate nine further test flights.
If all of the flights are operated without hitch, KLM hopes to receive permission to resume part of its operations as quickly as possible.
Aviation industry body, the International Air Transport Association, had earlier said its initial and conservative estimate of the financial impact on airlines was in excess of $200 million a day in lost revenues.
In addition to lost revenues, airlines will incur added costs for re-routing aircraft, care for stranded passengers and aircraft at various ports.