Pavan Vaish, one of the co-founders and the chief executive officer of IBM Daksh, has announced that he will leave IBM by the end of February.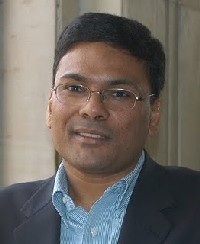 IBM announced it had completed the integration of IBM Daksh and its business process outsourcing (BPO) operations would be rebranded as IBM Global Process Services.

Pari Sadasivan would take over as IBM Global Process Services India delivery leader. Vaish will stay till Sadasivan takes over.

IBM that acquired Daksh in 2004, refrained from integrating the BPO business into its services, as it wanted the arm to grow on its own and create best practices that could be replicated into other IBM processes and other BPO centres. For IBM, the acquisition of Daksh was an entry into the BPO segment.

"In the first three years since we acquired Daksh, we kept its operations pretty much on a standalone basis. There was very little involvement from the corporate side. Towards the end of 2007 and early 2008, we started the process of integration.

This was done because we wanted some of the ideas that Daksh has innovated integrated into other IBM process and the other way too," said John Lutz, general manager, IBM Global Process Services.

Lutz said the integration of all BPO operations would help IBM have a single view for clients.

"This will also make us grow with the market. We have seen that many of our global clients who have looked at outsourcing or offshoring only from a labour arbitrage point, now prefer to see it as a strategic initiative. It is now a growth play for them and they are looking at us how we can differentiate this," said Lutz.

It seems that IBM Daksh has grown well from a revenue of about $60 million and 5,000-6,000 employees in 2004.

While IBM does not give revenue or headcount of its business verticals, according to third party reports, IBM Daksh, at present, has around 30,000 employees and revenue of $750 million (around Rs 3,375 crore).

IBM's BPO operations are spread over 40 countries and 50 centres, and India has 10 centres.

"The integration and the rebranding also signifies the changing approach towards BPO. We have taken a series of steps to hard wire a collaborative approach across our organisation.

This new organisation has been constructed to deliver the benefits and advantages of the breadth of IBM as a company (software, research, etc) to our BPO clients," said Lutz.

For an instance, IBM has been acquiring companies in the analytic space and going ahead too, IBM Global Process Services will make analytics an integral part of its offering.

"For instance, the Red Pill acquisition gave us templates that look into the transaction patterns for a client. We are taking this analytics into every deal that we sign. Similarly, the research that IBM does can be used by the BPO services. To give an instance, if we win a $20 million deal, of that about $1 million is used for analytics," he added.

Meanwhile, industry players and analysts are not surprised by the move. "Well, it's a company's strategy by when they want to integrate an acquisition. For many firms in India, integration takes six months.

For IBM, Daksh was an entry point into the BPO sector, so probably they chose to wait for some time before they did the integration," said a senior executive at a leading BPO company on condition of anonymity.