Kakoli Chakraborty checks out the memory-loaded smartphone that will sit well with photography enthusiasts.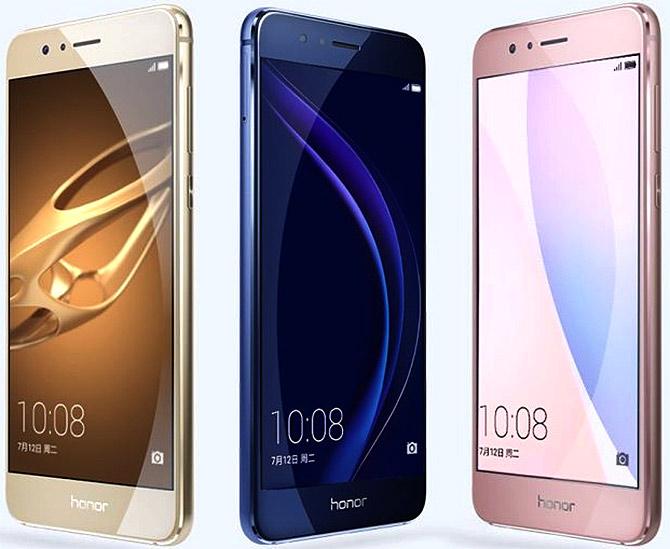 H
uawei's Honor 7 left quite a mark, so it was only a matter of time before its successor, Honor 8, made an entry.
With a 2.5D glass on both the front and the back, a metal frame and a 5.2-inch full HD display, the Honor 8 is definitely a looker. However, it is prone to fingerprint smudges. Armed with a fingerprint sensor on the back, it is comfortable to hold but one has to maintain a powerful grip so as to prevent the phone from slipping out of the hand.
Under the hood, it houses an octa-core Hisilicon Kirin 950 with 4GB of RAM, which is more than enough. The phone doesn't buckle, no matter how many RAM-heavy games you throw at it, and surprisingly enough, it doesn't
heat up either.
T
hough it runs Huawei's custom Emotion UI 4.1 with Android 6.0 underneath, the phone is a delight to use.
Emulating Apple perhaps, the Honor 8 comes with a dual 12 megapixel (MP) primary and an 8 MP secondary camera. The result is sharp with almost negligible noise. The camera also works wonders in low-light conditions. The secondary camera also supports panoramic selfies, which is good news for selfie addicts.
The Honor 8 comes with a great 3,000-mAh battery backup that lasts for almost a day on a full charge and moderate usage.
At Rs 29,999, it is a well-rounded phone. A bit steeply priced, it might, however, face competition from the One Plus 3.