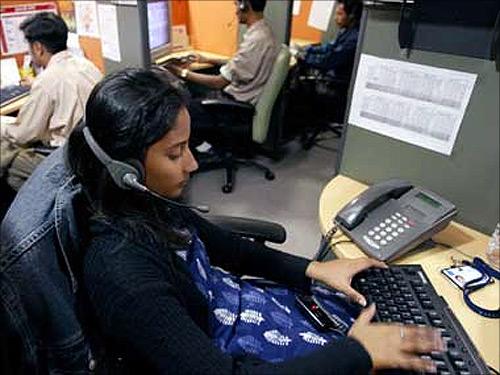 While they continue to seek advice from their family members, working women are learning to take charge of their own money

Payal Shah, 28, started investing in mutual funds three years ago. Having no idea about the equity market, Shah turned to an investment advisor, who asked her to put money in mutual funds.
"My family was against investing in mutual funds as they had a bad experience.
"But thanks to my advisor, I have had a good experience so far," says Shah, a doctor by profession. Shah tied the knot a little more than a year ago, but says her husband doesn't interfere with her investment decisions.
"He is happy with my choice of schemes and the returns I have made," says Shah, who invests Rs 2.5 lakh every year in mutual funds.

Shah is an outlier among working women as it's the men who have traditionally called the shots when it comes to investing in non-traditional products such as mutual funds.
Women have been content leaving the investment decision to husbands, fathers and even their brothers.

As more and more women enter the workforce, however, this mind-set seems to be changing, albeit gradually.
"With women increasingly becoming the primary source of income for their families, they are learning to take charge of their own money.
"The focus on health and improved lifestyle is leading them to better financial planning," says Raghav Iyengar, executive vice president & head -- retail & institutional business, ICICI Prudential AMC.

The traditional woman
'Understanding Women -- Usage and Attitude towards Financial Products', a study done by DSP BlackRock as part of its Winvestor initiative, observes that husbands seem to dominate the investment decision-making among working as well as non-working women.
The proportion of sole decision makers among working women even in the metros stood at just 24 per cent.
The 2013 study is based on a pan-India survey of more than 4,750 women spread across 14 cities, including six metros and eight non-metros.
Surprisingly, India is not alone as experts say even globally women are not the prime decision-makers.
"Worldwide, women tend to leave their investment decisions to their husbands or fathers.
"It's the same in India.
"Although mind-sets are changing, many women still lack the knowledge or inclination to take care of their money or make it grow," says Aditi Kothari, executive VP and co-head -- marketing, DSP BlackRock Investment Managers.
Adds Kiran Telang, a Sebi-registered investment advisor: "Even women earning high pay packets in the corporate sector are not adept at making investments and are sitting on a lot of cash."
Another 2013 study titled 'Investors Attitude Towards Mutual Fund' co-authored by Subramanya PR and TP Renuka Murthy says that women investors are indecisive when it comes to investing in mutual funds due to apprehensions about market fluctuations, risks associated with investment and lack of knowledge about investment protection.

Changing attitudes
But things are changing for the better and women are increasingly participating in the decision-making process.
According to the DSP BlackRock survey, while 92 per cent of working women claim to be involved in the investment decision-making process, 70 per cent of these women are actually joint decision makers and 52 per cent of these are only informed about the investment decisions that have already been taken.

Devyani Raheja (39) is a case in point.
She started investing in mutual funds jointly with her husband way back in 2001. Raheja says it was her husband who was instrumental in introducing her to mutual funds.
"He has a good knowledge of mutual funds and I have learned a lot from him," she says.

Typically, women are highly conservative in their approach and cannot take erosion of capital. Not surprisingly, they prefer property, gold, fixed deposits, recurring deposits and insurance over equities and mutual funds.
This mindset is gradually changing, though, say experts.
"We have a lot of female clients who are exploring investing into equities either directly or through mutual funds but they are still in the minority," says certified financial planner Suresh Sadagopan.

And while working women haven't stopped seeking advice from their husbands or fathers, they are making their voice heard.
"Earlier, women used to seek permission from their male counterparts before investing; now they simply take them into confidence.
"It used to be 'is it okay with you?'. Now they say 'if there is a problem let me know'," says Vikaas Sachdeva, CEO, Edelweiss Mutual Fund. That said, he points out that it may be a long time before women truly become independent investors.
Why women are important

Making her own investment decisions makes a woman more confident and raises her self-esteem, especially when she is married.
And with changing times, being financially independent is also become a necessity.
"Divorce rates are increasing and women can't always depend on their husbands.
"Also, better insurance penetration and the fact that women tend to outlive their husbands, means that several of them can be beneficiaries of a life insurance claim upon the death of their husbands. So, it is important that they know how to manage this money," says Kothari.
Involving women while making financial decisions can lend certain stability to family finances.
"Men are more into numbers, focussed on returns and seek new products. That's not the case with women, who are more goal-oriented and do not run after different products," says Telang.
Since women are better communicators than men, they can persuade other family members to invest as well. Shah, for instance, has convinced her 24-year-old sister to invest into mutual funds.
"The important thing is to find the right advisor.
"My parents had a bad experience as the people who were advising them had half-baked knowledge," she says.
Raheja, on the other hand, has been instrumental in inculcating the investment habit in her 11-year-old son.
"For the past two years, he has been investing Rs 500 every month in mutual funds. We have even taught him to check his units and withdraw money when required," says Raheja.
Women are more aware of the expenses and the way it will impact the household. "Young mothers, in particular, are more aware of goals such as children's education.
They are more open to exploring different options, asking questions and seeking advice," says Sachdeva.
Adds Iyengar: "Women can become excellent investors because they are meticulous and goal-focussed about their research and decision-making. This can help families meet their financial goals, especially at a time when the cost of living has been rising exponentially."
Course correction
Building trust in financial products is important to improve women participation in mutual funds, and other non-traditional products. "Women need to be educated about how mutual funds can help create long-term wealth. Once they are aware of the benefits, they will be much more inclined to switch to financial assets," says Iyengar.
"Financial literacy is quite low in India.
Women, in particular, need to be made aware of the options available to them and told that traditional products will not help beat inflation over a long period," says Telang.
When a daughter is in her teens and early twenties the father should encourage her to start managing her own finances, say experts like Kothari.
Experts believe that first-time women investors should adopt an asset allocation approach to investment.
To start with, systematic investment plan is among the best tools to build an investment corpus for the long-term. "As it will help avoid the tendency to redeem at market bottoms and invest at market tops," says Iyengar.
The image is used for representational purpose only. Photograph: Reuters