US regulator seeks Sebi's help in probing online Ponzi scheme run by duo under American names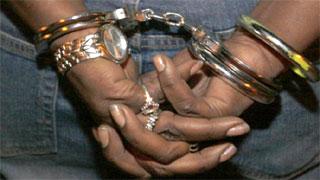 Invest $3,500 and reap $8,400 in 120 days! This was what a website called 'profitsparadise' claimed to offer investors in the US between April 2013 and February this year. But if you search for this address now, the webpage would say "this domain may be for sale".
The masterminds of this scam were Paul Allen and Nathan Jones — neither is a real name, according to American regulator Securities and Exchange Commission (SEC), which has sought the help of the Securities and Exchange Board of India (Sebi) in probing the case.
Both are Indian software engineers who concealed their identities under foreign names to make a quick buck. Allen's real name, says SEC on its website, is Pankaj Kumar Srivastava, a resident of Mumbai, while Jones actually is one Nataraj Kavuri from Hyderabad. Srivastava disguised his association with Profits Paradise with an email address unitedforex47@gmail.com, while Kavuri used coolblu49@gmail.com.
Together, they offered high-yield securities online through their website www.profitsparadise.com to cheat US-based investors, SEC says.
The offering was structured in a way that, under certain conditions, investors could never recover their principal investments. The website, which hit the World Wide Web in April last year, had three investment plans, each with a term of 120 business days. The first purportedly yielded 1.5 per cent daily interest on investments of $10 to $749; the second gave 1.75 per cent daily interest on $750 to $3,499; and the third two per cent daily interest on investments of $3,500 and above.
Investors were invited to deposit funds that would supposedly be pooled with other investors' fund to make 'huge profits' in forex, stocks and commodity trading. The website's Facebookpage advertised five per cent referral commission for members. Within nine months of its existence, its Facebook page gained traction and gathered more than 3,000 likes. By this time, the website became popular among internet surfers and started attracting more than 4,000 visitors on a daily basis — 200 from the US itself.
However, little did the duo know that before their plans could get further hits from investors, their claims of high returns would come under the scanner of SEC, with which they never registered or filed anything.
SEC says, to go ahead with his plan, Srivastava directed a web-designing company's Uttar Pradesh-based office to register the domain name www.profitsparadise.com and provided detailed explanation of the concept of Profits Paradise. Within a day in February last year, the domain name was registered through GoDaddy.com, with Jane Roe (a fictitious name) as its registrant. The address given was 300 Boylston Ave, Seattle, Washington, which was provided by Kavuri.
It is a different matter that the Internet Protocol or IP addresses were located in India and not Seattle. The domain name registration in the name of Jane Roe at a Seattle address was meant to attract American investors. This way, the two tech geeks made sure members of the public were prevented from discovering who was behind the website's operations.
At least three payment processors — Liberty Reserve, Perfect Money and EgoPay — were integrated with the Profits Paradise website to receive investors' funds.
It did not stop there. To create the impression that mainly Americans were visiting the Profits Paradise website, Srivastava instructed web designer to ensure the "Alexa Detail" showed the website's rank in the US, rather than in India. Alexa refers to a website www.alexa.com, which ranks other websites by country on the basis of internet traffic directed to it.
Kavuri, on Srivastava's request, played a leading role in designing and marketing the Profits Paradise website and taking it on social networking sites. A video of the website was also uploaded on YouTube. The plan was to reach as many investors as possible in the shortest time. Interestingly, the Profits Paradise' pages on all these social networking sites did not include either a mailing address or a telephone number, or the name of any individual associated with Profits Paradise.
However, the two appear to have got a whiff of an investigation by SEC's Enforcement Division in February this year and allowed the domain name registration for the website to expire, removing publication of the website from the internet.
In its order, SEC also said the investment offered by Srivastava and Kavuri on their website was never legitimate and a classic example of a high-yield investment programme. "The investment returns promised by Profits Paradise were extraordinary — 180 per cent, 210 per cent or 240 per cent in 120 business days — and far exceeded the returns investors could reasonably expect on legitimate investments," it added.
Though the extent of damage and fundraising is not yet known, the Commission has ordered Srivastava and Kavuri to file an answer to the allegations within 20 days.
The duo was previously employed at one of India's largest software companies where they became friends. In 2005, Srivastava began a career as an affiliate marketer and worked for www.quixtar.com in Minneapolis, Minnesota. He returned to India in 2007 and became a full-time internet marketer. By late 2012, he was conducting his own internet marketing business, called United Paycheck, through the website www.unitedpaycheck.com.
His friend Kavuri assisted in conducting United Paycheck's business. However, the business failed by early 2013 and Srivastava jumped to create other internet-based businesses. Profits Paradise was one of those.
PONZI

ONLINE?
The rise and fall of an internet firm that promised unusual returns
The company: Profits Paradise, operated by Mumbai-based Pankaj Kumar Srivastava (alias Paul Allen) and Hyderabad-based Nataraj Kavuri (alias Nathan Jones) since April 2013

The address: The domain of the site, originally designed in Uttar Pradesh, was registered under the false name of Jane Roe with a fake Seattle address

The plan: www.profitsparadise.com offered three investment plans, each with a term of 120 business days

The returns: The first plan offered 1.5% daily interest on $10 to $749; the second gave 1.75% on $750 to $3,499 and the third 2% on $3,500 and above

The structure: The schemes were structured in a way that investors could never recover their principal investments

Visitors' rush: By January 2014, the website had begun to get more than 4,000 visitors a day; Profits Paradise' Facebook page got 3,000 likes

The end: When SEC initiated a probe, the website was discontinued in Feb 2014