If tweets can do so much, why do we need an independent regulator and multiple committees discuss and recommend policy?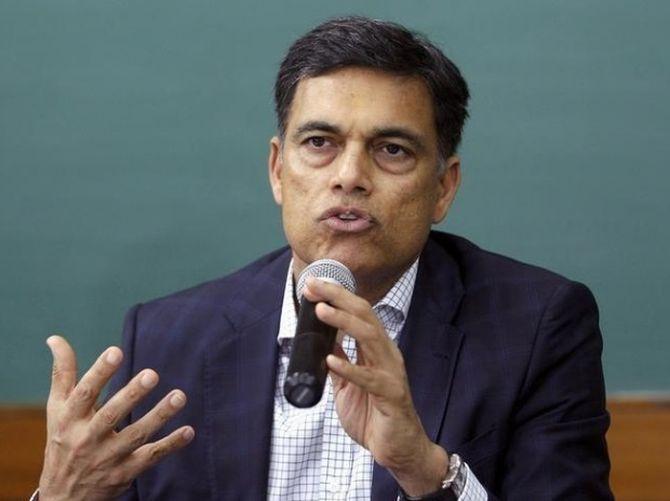 Sajjan Jindal, chairman of the JSW group, is a relatively new entrant on Twitter.
Unlike contemporaries Anand Mahindra and Harsh Goenka, who have been tweeting since 2009, the steel tycoon joined the social media platform only in May 2014.
He has put out some 2,100 tweets and gathered over 35,000 followers. Call it premonition, influence, or plain coincidence. This year, his tweets have proved to be signposts for government policy on insolvency resolution.
Consider this: On May 8, Jindal tweeted: "Resolution of stressed assets situation in India gets stuck because of indecision on part of banks. Hope RBI will enable speed up resolution"
Coming days after the government promulgating an Ordinance to amend the Banking Regulation Act, the next logical step was for the RBI to give directions to banks.
So, it is possible to argue that regardless of what Jindal did, the RBI was at it.
Within a few days, the RBI outlined the broad contours and by mid-June, the big 12 companies were sent to the National Company Law Tribunal (NCLT).
A section of policywatchers has been critical of the move that involved assets of more than Rs 2.2 lakh crore and described it as the system being forced to run before learning to walk.
Coincidentally, there were several steel sector firms on the first list, making Jindal's interest in the process more direct.
After some initial hiccups and legal challenges, 11 of the 12 cases had been admitted by the NCLT and the resolution processes were being worked on.
Bad loans, defaulters, and write-off became hot issues as the Gujarat polls were declared in late October.
Then came the November 7 tweet, marking the beginning of a key change in the policy discourse. Tagging key twitter handles of the Prime Minister's Office, the finance minister and the law minister, Jindal tweeted: "Dubious promoters should not be allowed to submit the rehabilitation plan to prevent misuse of the IBC. Also the bidding criteria should be spelt out explicitly prior to inviting the bids. This will avoid likely litigation •#NCLT •@FinMinIndia •@rsprasad •@arunjaitley •@PMOIndia"
Out went "dubious promoters" in a matter of two weeks. An Ordinance with amendments aimed to keep out a wide range of people including wilful defaulters and habitual offenders got the presidential nod on November 23.
Officials and ministers have since covertly admitted that the move was more political and the government could not be seen giving companies back to original promoters even through the insolvency process.
Jindal himself retweeted a media handle which called the "promoter ban" a "politically powerful signal, a blunt and unforgiving message", saying, "Exactly my point !! This ordinance will bring a level playing field & discipline in the corporate sector.
"When a common man can endure the pain of losing his house upon defaulting on EMI payment, why shouldn't corporate?"
The rhetoric and euphoria were dousing the fact that like another politically driven move of another November, this Ordinance put a number of small companies and their resolution processes in jeopardy.
One of them even moved the Punjab and Haryana high court and got some interim relief.
But then the Gujarat election campaign was almost over. It was time for Jindal to tweet again. On December 12, he said: "Existing promoters are allowed to be in management in non-NCLT cases with deep debt restructuring involving large haircuts if they are not wilful & non-cooperative borrowers. If so, why to differentiate in •#NCLT cases to debar legitimate promoters in bidding process? •@arunjaitley" Wait, what happens to corporate sector discipline and all.
Reports have since come out of government plans about amendments in amendments to the Insolvency Code.
If tweets can do so much, why do we need an independent regulator and multiple committees discuss and recommend policy?