Already a fifth of the nearly Rs 8,000 crore toothpaste market in India (around Rs 1,500 crore) is herbal with the segment estimated to become a fourth (or Rs 2,000 crore) in the next few years.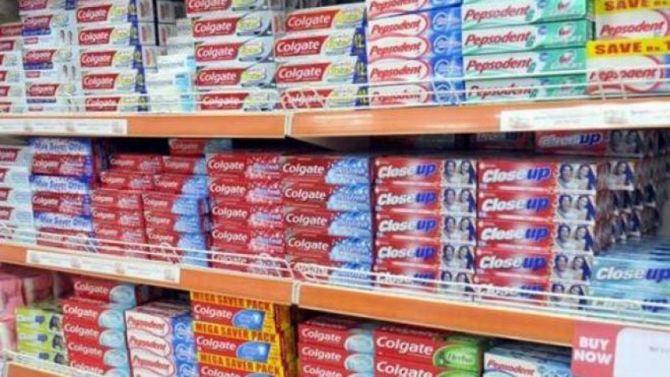 Oral care major Colgate-Palmolive, which is facing stiff competition from rivals such as Patanjali in India, is now putting more heft behind its domestic naturals portfolio, Global Chairman, President and chief executive officer (CEO), Ian Cook said in an investor call.
Speaking to analysts over the weekend, Cook said brands such as Colgate Swarna Vedshakti, launched last year, were an "adequate foil" to local brands. He said the brand was doing well in modern trade, adding that the company would put more investment behind it.
"Market shares are moving up on an ongoing basis. In modern trade, share is already up beyond 3 percentage points. So, we know the product (Swarna Vedshakti) will be effective in the marketplace. We will remain committed to putting advertising might behind it," he said.
In the past two years, Colgate has built its naturals portfolio quickly with the launch of its first indigenously developed toothpaste Cibaca Vedshakti.
Simultaneously, the company raised awareness of brands such as Colgate Active Salt and Colgate Herbal toothpastes, launching variants of the former to broad base its portfolio.
In between, the company also launched a charcoal variant of its Colgate Total toothpaste and a clove variant of its Colgate Sensitive brand.
Cook said that more products would be added to the portfolio as the naturals trend gained ground.
Already a fifth of the nearly Rs 80-billion toothpaste market in India (around Rs 1,500 crore) is herbal with the segment estimated to become a fourth (or Rs 2,000 crore) in the next few years.
Cook said naturals-based products would be led by local units across the world owing to high level of innovation involved.
"Naturals is a global trend and each market has its own interpretation of it, whether it is ingredient-based as in India or a specialised portfolio such as Tom's of Maine in the US and Canada," Cook said.
Colgate's urgency to beef up its naturals portfolio in India comes amid rapid share loss.
In the past two years, the company has lost 350 basis points in toothpaste market share even as Patanjali and Dabur have gained at its cost.
According to analysts, for the April-June period, Colgate's toothpaste market share stood at 52.4 per cent even as Dabur and Patanjali are estimated to have touched shares of around 12.6 per cent and 8.4 per cent, respectively. Hindustan Unilever's (HUL's) share in toothpastes is estimated to be around 17 per cent, they said.
In the previous conversation with analysts, Cook had said that the firm would rapidly roll out naturals-based products across markets such as China, Russia, US, West Asia, and all principal markets in the Asia-Pacific region.
Cook gave an update on the initiative in his latest call, saying that these products were now available in 44 markets and would be rolled out in an additional 32 markets by the end of the 2018 calendar year.
"In toothpastes, we have launched naturals in every hub in Asia and broadly across Europe. We will launch naturals offerings in Latin America and Africa-Eurasia through the balance of the year," he added.