11 states were assessed for access to clean water, energy and sanitation and use of iodised salt.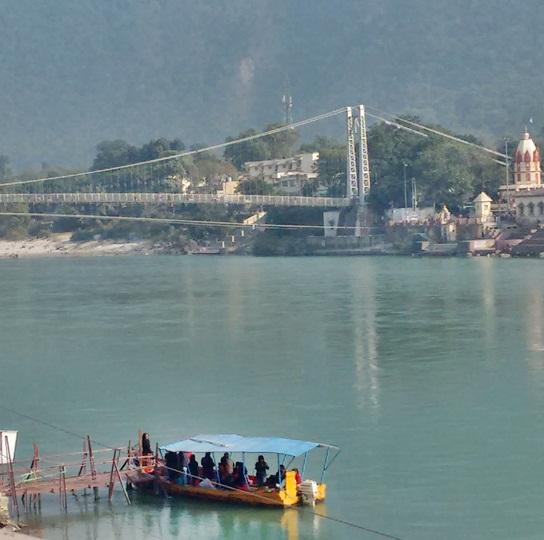 Image: Uttarakhand was the only state which showed significant improvement in all five parameters of living standards.
A part of India's touted demographic dividend - the population below age 15 years - has decreased in the past 10 years.

Our standard of living - households with clean water, electricity, etc - has shown a rise during the same period, in 11 states covered by the latest National Family Health Survey (NFHS-4).
Sikkim topped the list of states showing a decrease of population aged below 15 years, to 23.1 per cent in 2015-16 from 30.7 per cent in 2005-06.
Madhya Pradesh was next, with a decrease of seven percentage points in the period.
Uttarakhand was the only state which showed significant improvement in all five parameters of living standards.
These being households with improved sanitation facilities, a clean cooking fuel source, electricity connection, clean drinking water source and using iodised salt.
It increased the household numbers by 20 per cent, 15 per cent, 17.5 per cent, 5.5 per cent and 24.3 per cent, respectively.
The 11 states surveyed - also covered in the earlier NFHS of 2005-06 - are Goa, Meghalaya, Uttarakhand, Tripura, Tamil Nadu, Sikkim, Madhya Pradesh, Karnataka, Haryana, Bihar and West Bengal.


Two other states covered this time were Telangana and Andhra Pradesh.
In these 10 years, Tamil Nadu showed a 42 percentage point rise in households using clean fuel - electricity, LPG/natural gas or biogas - for cooking. And, 20 per cent more of households in the state have improved sanitation facilities.
Demographic dividend down, standard of living up Haryana was number one in increasing the number of households with improved sanitation, from 40 per cent in 2005-06 to 79.2 per cent in 2015-16.

Madhya Pradesh, with the lowest number of households using iodised salt in 2005-06 among these 11 states, showed an enormous increase of 34.4 percentage points.

At present, says the survey, only 6.8 per cent of households in Madhya Pradesh are not using iodised salt.

West Bengal, which had only 52.5 per cent electrified homes 10 years ago, showed a 41.2 percentage point growth in this; only 6.3 per cent of West Bengal's homes were not electrified in 2015-16. Bihar increased its number of households using electricity by 30.9 percentage points in 10 years.