Four years after buying Novelis, a company three times its size, Hindalco is now banking on the Atlanta (US)-headquartered aluminium rolling and recycling major to fund its Rs 23,000-crore expansion plan in India.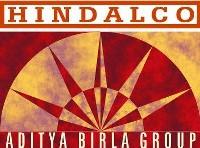 In one of the largest capital repatriations by an Indian company after a foreign acquisition, the Aditya Birla group flagship has initiated a programme to financially integrate the two companies - internally called Project Nalanda - and make cash fungible.

The strategy allows Hindalco to tap cash trapped in Novelis that could not be accessed so far due to restrictive loan covenants.

The money is essential to bridge the project equity for Hindalco's capex.

The repatriation means Hindalco has recovered half the $3.5 billion it spent to buy Novelis.

"We own 100 per cent of Novelis for just $1.8 billion today. This return of capital represents almost 50 per cent of the initial acquisition cost, achieved within four years of the buyout," Hindalco Managing Director Debu Bhattacharya said.

Hindalco acquired Novelis in 2007 for $6 billion by paying $3.5 billion in cash and taking on $2.5 billion of its debt, including $1 billion in term loans and $1.4 billion in high-yield bonds.

But Hindalco did not raise debt on the Novelis balance sheet to fund the deal. It paid $3.1 billion through recourse financing on Hindalco's own corporate guarantee and $450 million by liquidating treasury stocks.

"We decided not to put any new debt on the Novelis balance sheet because recapitalisation would have meant higher interest costs. Its bonds would then have been refinanced at 9-9.5 per cent. Since Hindalco had a stronger balance sheet, it got a more aggressive pricing of Libor+30 for the first 12 months and Libor+80 for the next six," explained Sunirmal Talukdar, Group CFO.

To replace an 18-month bridge loan of $3.03 billion for the acquisition, Hindalco raised $1.25 billion via a rights issue and another $1 billion from 12 global banks as term debt that was routed back via Dutch investment arm AV Minerals (Netherlands). The remaining amount came from Hindalco's internal accruals.

It has been a slow and painstaking limp back to recovery for Novelis. The global financial meltdown resulted in the company posting a negative $104 million of free cash flows and an adjusted Ebidta (earnings before depreciation, tax and amortisation) of just $349 million in FY07.

Liquidity support of $100 million was accompanied by several measures to slash costs and shut unproductive and expensive operations.

All this led to Novelis' equity value more than doubling to around $8 billion in 2010. Its enterprise value of $12 billion was twice that in 2007.

With Novelis finally standing on its own two feet with over $1 billion in adjusted Ebidta for the previous four quarters, mid-December 2010 saw Hindalco recapitalied Novelis with $4.8 billion in debt.

This refinancing had a $2.5-billion component of senior unsecured loans and a $1.5-billion term loan with maturities of 7-10 years. Another $800 million was a working capital loan.

"With the stable earning profile, we were able to lever up Novelis at four times debt/Ebitda for a higher upfront return of capital for Hindalco," said Talukdar.

Novelis bond holders and bankers also agreed to a net debt-to-Ebidta covenant of three times.

This relaxation removed the restriction of capital deployment and actually made cash fungible between the two companies. Novelis could then repatriate $1.7 billion to the parent.

But it's not just a one-time windfall. As Novelis' financials continue to improve, more remittances to Hindalco will be possible.

From the capital returned, Hindalco is planning to repay the $1-billion debt taken to pay off the bridge loan and the rest will be used for upcoming expansion plans in India.

It has an extra $700 million of seed capital for its Aditya alumina refinery and Jharkhand smelter projects.

"Hindalco is today 50 per cent of the Aditya Birla group. Our chairman has a target of $65 billion in group turnover by 2015 from the current $30 billion. We believe Project Nalanda helps pave the way to take the group to that target," concluded Bhattacharya.