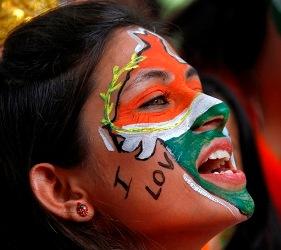 Finance Minister Arun Jaitley on Friday said higher wage cost in China presents the best opportunity for India to turn into a global manufacturing hub.
"Wages in China have gone up.
"That part of the world is now becoming costlier. Can we, therefore, create a world class infrastructure in India," he said while addressing the Annual Day celebrations at Shri Ram College of Commerce in New Delhi.
India is already armed with good human resources and institutions of various kind, making the cost of capital reasonable, he added.
"Can the cost of our capital not be reasonable. . . all these issues of efficiency, quality improvement, that's where the opportunity awaits us in creating mass jobs and that is the best possibility of India (in) removing poverty," he said.
The government has launched 'Make In India' initiative to increase manufacturing in the country.
At present, the share of manufacturing in gross domestic product is very less as compared to developed nations.
On conferring of Bharat Ratna to former Prime Minister Atal Bihari Vajpayee, Jaitley said he is a 'stalwart leader of the country'.
"This a proud moment for the country and all of us.
"He (Vajpayee) is a stalwart leader of country.
"He is a leader par excellence who worked tirelessly in the interest of nation.
"In this country, I think there would be very few people like him who are good orator, MP, political leader, thinker, poet.
"We pray for his good health and long life," the finance minister said.