The firm, which showcased an electric variant of its Duet scooter at the 2016 Auto Expo, is working on two models at its Jaipur R&D centre.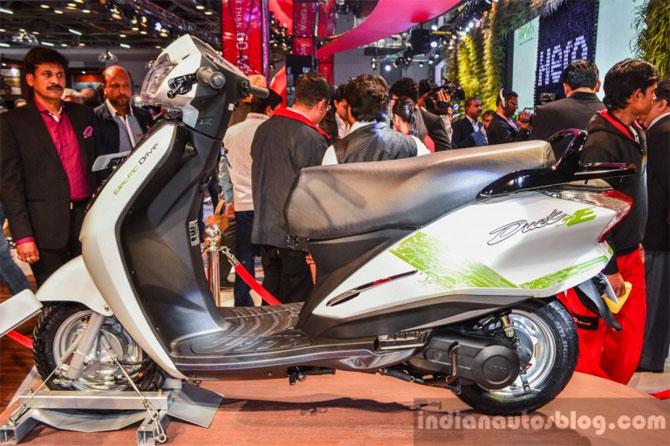 Hero MotoCorp, the country's biggest two-wheeler maker, is learnt to be working on at least two electric models, for a commercial roll-out in the next two to three years.
Development work is on at the company's research and development centre in Jaipur.
Hero has also invested Rs 205 crore in Ather Energy, a Bengaluru-based entity, which is developing electric two-wheelers.
"Hero MotoCorp intends to enhance its participation in the electric vehicle (EV) space by pursuing its internal EV programme, in addition to partnering with Ather. At the Hero Centre of Innovation and Technology (CIT) in Jaipur, we have an ongoing project exclusively dedicated to developing EVs," said a company spokesperson.
The CIT was set up at an investment of Rs 850 crore; it was inaugurated in February 2016.
The spokesperson did not specify the number of electric models under development. Some think it is working on three or four models, a mix of scooters and motorcycles. Hero had showcased an electric variant of its Duet scooter at the 2016 Auto Expo.
Electric vehicles and information technology-enabled ride share (two-wheeler taxis) are going to shape the future of intra-city mobility, the spokesperson said in response to queries.
"As we continue to expand our product portfolio, we are also simultaneously looking at mobility solutions for the future. One of our strategic priorities is to engage with the external ecosystem, including start-ups, in a meaningful way," the spokesperson said.
Hero has 36 per cent of India's two-wheeler market, the world's biggest; every year, 18 million motorcycles and scooters are sold. Electric two-wheelers, at 22,000 units in 2016-17, are a very small part of this 18 mn. These are primarily electric scooters.
Some of the others selling electric scooters are Hero Electric (not a company associated with Hero MotoCorp), Okinawa and Lohia Auto. Honda, Bajaj Auto and TVS Motor are among the major two-wheeler makers which are also said to be working on electric ones.
TVS Motor has said the firm will first launch a hybrid scooter, followed by an electric vehicle sometime in 2018.
The central government has announced it wants all vehicles in the country to be electric-powered by 2030.