Indian billionaire Shiv Nadar's foray into the insurance sector is likely to fructify soon. DLF Pramerica Life, seeking an Indian partner for its operation, is in talks with Nadar's HCL Group to sell a majority stake. According to those in the know, both parties are back on the table to iron out the nitty-gritty, after the deal got stuck a year back due to stringent guidelines.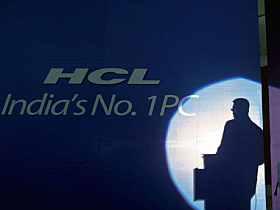 Earlier regulations prevented Indian promoters of insurance companies from divesting stake before completing 10 years in the business. With the finance ministry deciding to waive that requirement late last year, HCL Group is now set to buy 51 per cent stake in DLF Pramerica Life Insurance Company.

The deal size is expected to be around Rs 500 crore . KPMG has been appointed as the adviser for the transaction. Industry sources say Roshni Nadar, the 29-year-old daughter of Shiv Nadar and chief executive of HCL Corporation, is leading the negotiations on behalf of the IT company.

The four-year-old insurance firm is a 74:26 joint venture between DLF and American insurer Prudential International Insurance Holdings, a wholly owned subsidiary of Prudential Financial. Pramerica is the trade name used by Prudential Financial.

While both companies refused to comment on the deal, sources within the companies confirmed the deal to Business Standard. "We are not looking to exit the venture completely. We are in talks with HCL for selling a part of our stake," said a senior official with DLF, requesting anonymity as the deal was still to be announced. When contacted, HCL declined to comment for this story.

Nadar, the 12th richest billionaire in the country with a net worth of $5 billion according to the Forbes rich list, had started
negotiations with the country's largest real estate developer DLF to buy its stake in the life insurance company almost a year back.
"The new regulations provide comfort to both parties.
The transaction is likely to be completed in the next couple of months," said a person familiar with the development.
Post this transaction, DLF's stake in the company is likely to be around 23 per cent, while Prudential International Insurance Holdings will continue to hold 26 per cent.
The sale proceeds will be primarily used to repay the company's debts. "The current regulations do not allow foreign insurers to hold more than 26 per cent stake in an Indian insurance company. Since Prudential International Insurance Holdings already holds 26 per cent stake, DLF has been looking for a domestic partner. Currently, discussions are on with HCL," said another source.
HCL's acquisition of a majority stake in DLF Pramerica Life Insurance Company will be the third big deal in the Indian insurance space in the past year. In May 2011, Japanese insurer Nippon Life bought 26 per cent stake in Reliance Life for around Rs 3,000 crore (Rs 30 billion). Earlier this year, another Japanese insurer Mitsui Sumitomo Insurance Company acquired 26 per cent stake in Max New York Life Insurance Company for Rs 2,731 crore (Rs 27.31 billion).
In 2011-12, DLF Pramerica Life Insurance Company collected Rs 102.8 crore (Rs 10.2 billion) by writing new policies. The company currently ranks 21 among the 23 life insurance companies in the country in terms of new premium collection.
In 2010, DLF had sold its stake in its mutual fund joint venture with Prudential after market regulator Sebi changed its guidelines, barring companies with less than five years' experience in financial services from entering the asset management business.