Havmor makes 150 products from its two plants and has around 30,000 dealers
South Korea's Lotte Confectionery has acquired Ahmedabad-headquartered ice cream maker Havmor Ice Cream Ltd (HIL) for Rs 1,020 crore in an all-stock deal.
Privately held Havmor, whose annual turnover is estimated to be Rs 450 crore, worked with its financial advisor, KPMG, besides Veritas Legal and Dhruva tax consultants, to seal the deal.
Announcing the deal on Thursday, Ankit Chona, managing director, Havmor, said, "It was a great offer and we felt that Lotte shared our vision.
"Also, Lotte can take the brand to the next level."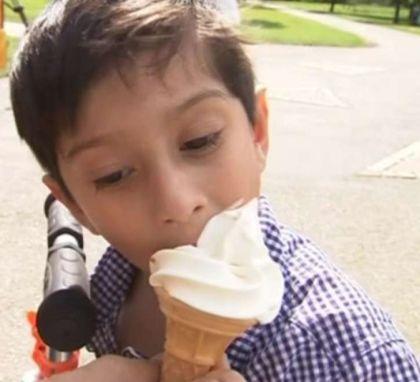 He added he would continue to run the company for Lotte for the foreseeable future.
For now, Chona would focus on running the eateries and restaurant chain business of Havmor, apart from its premium ice cream cafe brand, Huber and Holly.
The company owns and runs over 20 restaurants and 60 eateries.
A seven-decade-old company, Havmor claims to be India's fastest-growing ice cream brand over the past five years, and operates a parlour network across 14 states in India.
Havmor makes 150 products from its two plants and has around 30,000 dealers.
Earlier, multinational food companies had evinced interest in picking up a controlling stake in Havmor, which enjoys a 3.5-4 per cent share of the Rs 6,000 crore Indian ice cream market, which is growing at 10 per cent annually.
The $ 80-billion Lotte Confectionery entered the Indian market in 2004, and it now runs manufacturing sites in Chennai and Delhi regions.
Its key brands in the Indian market include Choco Pie, Eclairs, Coffee Bite, and Lacto King.
Some of these brands like Coffe Bite and Lacto King came in Lotte's portfolio when it acquired Murugappa Group company Parry's Confectionery in 2004.
Lotte Group has presence across diverse sectors, including tourism, heavy chemicals, construction and machinery, communication and electronics, and trading services. Lotte Confectionery is Lotte Group's flagship company in the foods and beverages category.
Lotte Confectionery, Korea, was established with 500 employees in 1967 and now has presence in over 70 countries.
Havmor, on the other hand, is now being led by Ankit Chona, the third generation of the founding family.
Recently, he was planning to spend Rs 225-250 crore to expand its manufacturing capacity.
A new facility was planned at Faridabad, which would cater to northern markets.
The capacity of existing plants would also be expanded from 2,50,000 litres per day (lpd) to 350,000 lpd.
The company was founded in Karachi - then part of India - as a part-time venture by Satish Chona in 1944.
Immediately after partition in 1947, Havmor moved to India and set up its base in Ahmedabad.
In 1951, it started as a handcart venture, and the company's first shop was set up in 1953.
In 1974, Pradeep Chona joined his father in the business.
He introduced the latest technology, improved hygiene standards, and inculcated corporate business environment at Havmor.
In 2005, his son Ankit Chona joined the family business, and under his leadership, the company has witnessed expansion of business in various states.
Photograph: Reuters