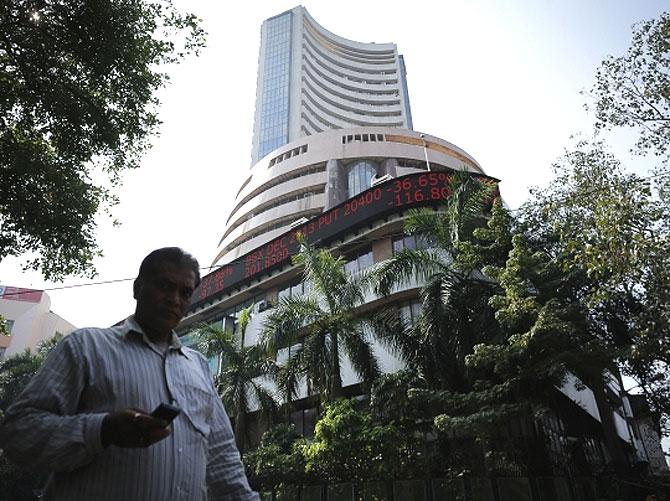 The universe of India's listed companies seems on the verge of shrinking to half its current size.
Though the deadline for shutdown of regional stock exchanges (RSEs) expired more than a month ago, none of the 4,000-plus exclusively RSE-listed companies has migrated to national exchanges.
A Business Standard analysis of data from 15 regional bourses in various stages of shutting down shows that the total number of RSE-listed companies is 11,235, while the number of companies listed on the two national exchanges — BSE and the National Stock Exchange (NSE) — is 5,463.
A list of companies listed only on RSEs is not available.
Even if one assumes that every BSE/NSE-listed company is also listed on an RSE, a back-of-the-envelope calculations shows 5,772 companies — or roughly half the listed company universe of India — would be listed exclusively on RSEs and might fall off the map, as these companies have not been listed elsewhere.
This is largely in line with another estimate by Midas Touch, an investor association registered with the Securities and Exchange Board of India (Sebi) that recently wrote to the regulator on the issue. Its figures suggest 45 per cent of India's listed universe, or 4,644 companies, were exclusively listed on RSEs.
The difference with the Midas Touch estimates could be because the investor association has used figures from 2002 that include some exchanges that have exited the business since.
The Business Standard analysis has left out two existing exchanges, Magadh and Gauhati, figures for which are not available.
Four other exchanges — Hyderabad, Saurashtra, Coimbatore and Mangalore — have already exited, according to details in the minutes of Sebi's June board meeting.
"By conservative estimates, 10 million retail investors would be shareholders of companies listed exclusively on RSEs," says a letter on the issues raised by Midas Touch with Sebi (Business Standard has a copy of the letter).
It pegs the value of these companies at Rs 2 lakh crore (Rs 2 trillion).
The regulator had in May issued a circular that said companies not listing on NSE or BSE could opt to delist.
There is no incentive for delisting, as companies not doing so automatically cease to be listed and are moved to the dissemination board — a mechanism for displaying prices for orders through which investors could find potential buyers and sellers.
However, companies on the dissemination board are no longer considered part of the listed universe. Investors can offer prices to buy and sell securities that will be displayed on the board through brokers.
The board also has contact details of the people offering prices. Those wanting to enter into transactions could contact the broker concerned and work out a trade.
There is no order matching in the system and exchanges do not monitor the companies on the board. The number of companies that opted for these routes was not available. Emails sent to 14 of the 15 exchanges earlier in the week did not elecit any response.
A spokesperson for the Madras Stock Exchange said attempts were being made to convince companies to migrate to the national exchanges.
Spokespersons for BSE and NSE confirmed no companies had migrated from regional bourses so far. According to a circular issued by Sebi in 2012, the exchanges that did not have a minimum net worth of Rs 100 crore (Rs 1 billion) and a turnover of Rs 1,000 crore (Rs 10 billion) by May 30, 2014, were to exit.
The minutes of Sebi's June 19 board meeting said four bourses had already exited and 10 others had applied.
It said the regulator could move ahead with compulsory exit for the seven other exchanges that had not yet applied to exit. It added the unpaid broker dues of over Rs 100 crore had been holding up their exit.
The agenda did not mention the status of exclusively-listed companies or steps taken to address it. An email sent to Sebi did not get a response.